Home School Jump
Sep 16, 2020 - May 26, 2021
Weekdays 1pm to 3pm. We offer Home School Jump to families who'd like to socialize and have fun with other Home School students while they exercise on 12 Attractions! Just $10 per jumper for 2 hours. Or $14.99/mo. with an RJ+ Membership – now valid for Home School Jump including other 2 hour Rockin' Jump Weekly Programs. Schedule is subject to change.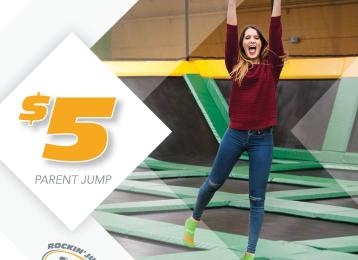 2200 North Oak Street Myrtle Beach, SC 29577
Rockin' Jump is Myrtle Beach's ultimate trampoline park providing fun for kids and adults of all ages. We offer Fitness and Competition Disguised as Fun!