Hollywood Wax Museum - $2 Off All Access Pass
Jan 1, 2023 - Dec 31, 2023
$2 Off All Access Pass. Redeem at 21st Ave. N. & Hwy. 17 Bypass, Myrtle Beach, SC. Expires 12/31/2023.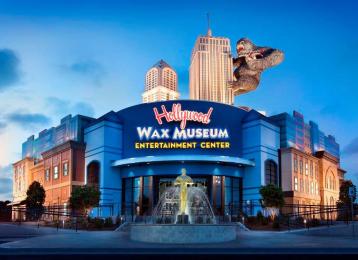 1808 21st Avenue North Ext. Myrtle Beach, SC 29577
Get the Best Value in Myrtle Beach with 3 attractions for 1 ticket price: Hollywood Wax Museum, Hannah's Maze of Mirrors & Outbreak-Dread the Undead! Fun seekers of all ages will enjoy fun photo ops with movie stars & pop culture legends, a gallant mirror maze adventure to rescue Princess Hannah & a colossal zombie scare where you can save the world from a viral outbreak. Open 365 days at 9 am.