Holiday TangerSTYLE 20% Savings!
Nov 1, 2019 - Nov 23, 2019
Save BIG in time for the Holidays with 20% additional Savings during TangerSTYLE! Participating retailers accept 20% Off a Single Item and/or 20% Off the Entire purchase. Get your TangerSTYLE coupons digitally by clicking the link, or by visiting us in Shopper Services at either Great Tanger Outlets Myrtle Beach locations!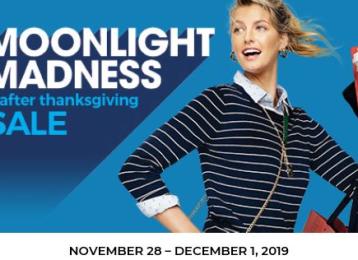 Myrtle Beach, SC 29579
Shop the nation's leading designer and brand name stores with the widest selection of today's favorite fashion trends, all in a fun, clean, family-friendly environment. With more than 200 brands, you're sure to find something for everyone! Stop by Shopper Services to inquire about our great coupon book and other specials that take place throughout the year! Two MB locations: Hwy. 501 & Hwy 17.