GST Theatre - 10% Off Ticket Price
Jan 1, 2021 - Dec 31, 2022
Save 10% off ticket price. Order online with code CVB22. Valid: Gold Seats Only.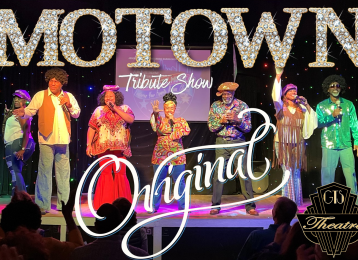 1220 Port Drive Myrtle Beach, SC 29577
GTS THEATRE - We've GOT THE SHOWS - The Original Motown Tribute Show in MB, Elton John Tribute, Magic & Comedy Show, Elvis Live + Comedy Nights - Holiday Time all shows add holiday music. You'll catch your feet tapping, & singing along to hits of the Decades with a live cast of amazing powerhouse performers. #3 In the Top 10 on Tripadvisor. GTS Theatre 1 Mile south of Airport.