Girlfriend Getaway with Discount Card!
May 1, 2020 - Oct 14, 2023
Grab your friends for a girlfriend getaway and save up to 45% off! PLUS you will receive the VMB Card at check-in, which offers discounts at area restaurants, shopping, shows and more! For more information call 800-523-4027.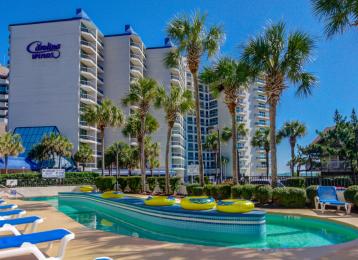 Oceanfront at 76th Avenue North Myrtle Beach, SC 29572
Enjoy a fun and relaxing vacation at this oceanfront resort featuring one bedroom suites, two and three bedroom condos and a four bedroom penthouse. Guest pleasing amenities include indoor/outdoor pools and whirlpools, lazy river, video arcade, free Wi-Fi and more.