Free Jump for Education Workers
Aug 2, 2022 - Aug 31, 2022
During August 2022, as a way of saying "Thank you!" to Education Workers for the contributions they make in helping children in our communities, all Teachers and School Employees get 1 Free 90 Minute Jump Time during Open Jump only with purchase of one regular 90 Minute Jump Time. Visit our website for details!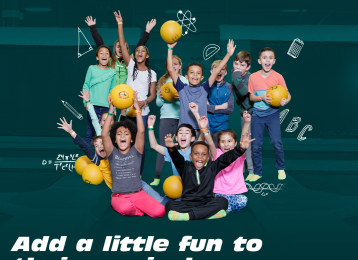 2200 North Oak Street Myrtle Beach, SC 29577
Rockin' Jump is Myrtle Beach's ultimate trampoline park providing fun for kids and adults of all ages. We offer Fitness and Competition Disguised as Fun!