Free Breakfast For Summer Getaways + 40% Savings
Jan 3, 2019 - Aug 29, 2019
The best savings of the year is here. With savings up to 35% off for Winter, Free nights for Spring and 40% Off + Free Breakfast for Summer, you won't find this high of savings again. So act fast to get the greatest savings and the best accommodations before they are gone.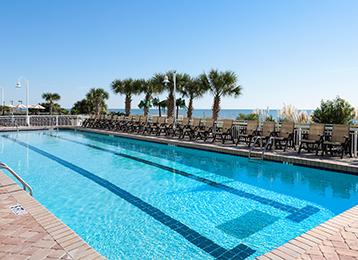 2201 South Ocean Blvd. Myrtle Beach, SC 29577
Conveniently located near the heart of Myrtle Beach, Paradise Resort offers exquisite accommodations with a multitude of amenities including: pools, hot tubs and a lazy river, Tiki Hut, Sandals Café, games, spacious pool deck, fitness center, FREE DVD Rentals and FREE daily tickets to some of Myrtle Beach's most desired attractions.