Forest Dunes Resort - Valentine's Special - Save 38%
Feb 17, 2019
Treat yourself and your loved one with a Valentine's Beach Getaway! Book now for great savings! Plus, enjoy a variety of amenities including indoor and outdoor pools, lazy river, oceanfront cabana, easy access to the Seaside Exercise Trail, Buckets Bar & Grill and more! For more info call 844-602-4829.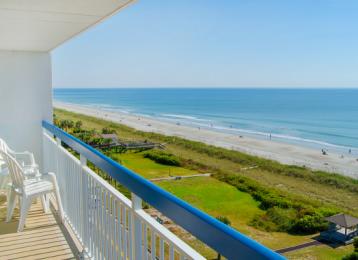 5511 North Ocean Blvd. Myrtle Beach, SC 29577
This family oriented oceanfront resort is a shining example of Southern hospitality. Here, you will enjoy our wide secluded beachfront, our indoor and outdoor pools, spacious one and three-bedroom condos, hot tub, lazy river, video arcade and much more!