Family Flight Time Sundays in March
Mar 3, 2019 - Mar 31, 2019
Family Flight Time Returns Sundays in March after 5pm! Bring the family or any group 3 to 5 people and get 1 hour of jump time for only $45. Save up to $40!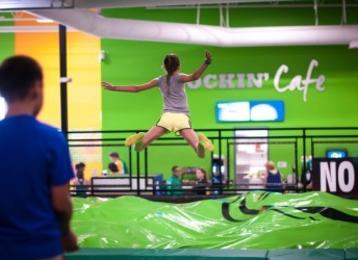 2200 North Oak Street Myrtle Beach, SC 29577
Rockin' Jump is Myrtle Beach's ultimate trampoline park providing fun for kids and adults of all ages. We offer Fitness and Competition Disguised as Fun!