Fall WorkCation in Myrtle Beach!
Sep 2, 2020 - Dec 31, 2020
Save up to 30% This Fall! Work & Play at our luxurious 4-diamond resort. Spend time with family while carving out time to complete work or school assignments. -Choose from a variety of spacious guest rooms to comfortable 3 BR suites. -All rooms have private balcony for extra space to work -Wi-Fi in all guest rooms and throughout the hotel. -Quarantine from other states not required.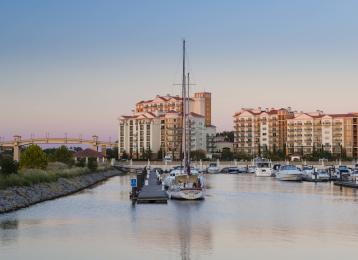 8121 Amalfi Place Myrtle Beach, SC 29572
Centrally located to all of Myrtle Beach's top attractions with 200 guest rooms, 2 & 3 BR villas, naturally landscaped beach complete with chairs, towels & umbrellas provided for our guests, summer family activities, two golf courses, 24 hour fitness facility, outdoor/indoor pools, dining and more.