Fall into Fun! 20% OFF 1 + 3 Bedroom Suites
Sep 7, 2021 - Nov 30, 2021
Have the beach all to yourself while enjoying the beautiful fall weather in Myrtle Beach! Take 20% OFF 1 and 3 Bedroom Suites at Island Vista Resort this fall.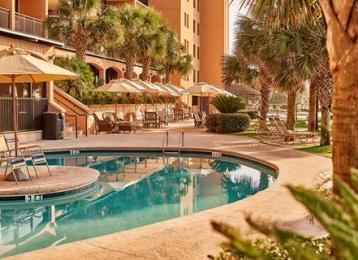 6000 North Ocean Blvd. Myrtle Beach, SC 29577
Island-like seclusion is one of its greatest advantages. Island Vista's superb oceanfront location along a quiet stretch of beach, paired with award-winning dining, elegant surroundings, children's activities, and friendly, efficient service has helped us build a reputation as a great place for those who want more from their vacation.