Eagles Beachwear - 10% Off a $20 Purchase
Jan 1, 2022 - Dec 31, 2022
10% Off a $20 Purchase. Cannot be combined with other coupons. Not valid on sale items.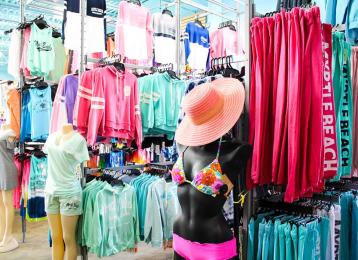 Multiple Myrtle Beach Locations Myrtle Beach, SC 29577
Offering thousands of items from top brands like Lifeguard, Speedo, Panama Jack, Beach Patrol, Hobie, The Bikini Lab, and Rio, as well as so many others. Beach wear and beach for the whole family, plus souvenirs. The premier beach store serving the area for over 30 years.