Dragon's Lair Golf - $1 Off Adult; $3 Off All Day
Jan 1, 2020 - Apr 30, 2021
$1 Off Adult. $3 Off All Day. Valid until 6 p.m. No other discounts.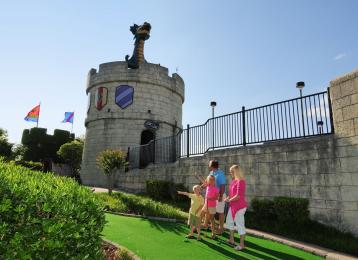 1197 Celebrity Circle Myrtle Beach, SC 29577
From a wondrous castle in the magical kingdom of Myrtleness to 36 holes of mini-golf in Myrtle Beach, Dragon's Lair Fantasy Golf takes you on a journey through the Dark Ages. Those fearful times, however, are no more. Instead, a new era of entertainment and enjoyment abound in Myrtle Beach, SC.