Dave & Buster's Myrtle Beach Mondays!
Aug 28, 2020 - Dec 31, 2020
Myrtle Beach Monday! Locals Receive 20% off food, power cards & non-alcoholic beverages with Valid ID. (Not valid with any other offer)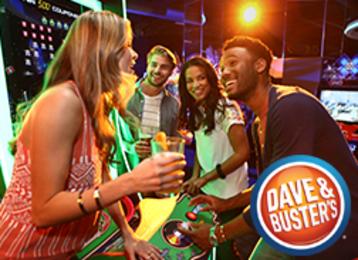 1322 Celebrity Circle Myrtle Beach, SC 29577
Dave & Buster's is OPEN at Broadway at the Beach! The only place to Eat, Drink, Play and Watch Sports in Myrtle Beach. Come in today and check our new innovative menu with food and drinks you won't believe, play all the newest games and catch all your favorite teams in the Sports Lounge! Visit www.daveandbusters.com/myrtle-beach for more info.