Croissants Bistro & Bakery - $5 Off Purchase of $50 or More
Jan 1, 2022 - Dec 31, 2022
$5 Off your purchase of $50 or more. Not valid with any other offer, coupon or discount. One coupon per table.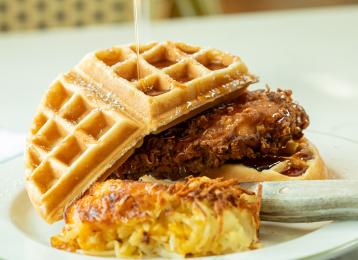 8014 North Kings Highway Myrtle Beach, SC 29572
Welcome to Croissants Bistro & Bakery where you can enjoy breakfast, lunch and light evening entrees along with homemade soups, coffees and desserts. Custom designed beach, traditional, wedding, birthday and cakes for all events are sure to be a hit at your party.