Charleston Adventures - $10 Off
Jan 1, 2022 - Dec 31, 2022
Get $10 off. Use code: MBVG22. Great sights and roundtrip transportation from a convenient location.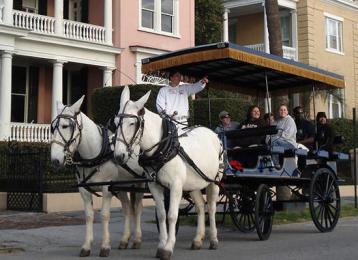 11 Isabella St., Unit B Charleston, SC 29403
Take a day trip to Charleston from Myrtle Beach! We'll pick you up and bring you back to Myrtle Beach. Experience a full day of shopping, a harbor cruise and a city carriage tour and plantation tour.