CCMF Resort Up To 40% Off - 57 Acres!
Jun 9, 2022 - Jun 13, 2022
Official CCMF Accommodations Sponsor! Save up to 40% off your stay when you visit for the 2022 Festival! The beautiful 57-acre Ocean Creek Resort offers a range of pools along with on-site dining, a full service tennis center, beach volleyball court, secluded beach, bar and grill, creek and more! Call (855) 395-8473 for more info.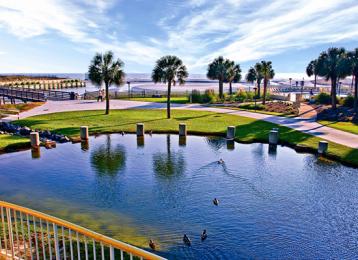 10600 North Kings Highway Myrtle Beach, SC 29572
Our 57 acre oceanfront resort awaits you with a wide variety of studios, suites and condominiums. Offering nine pools, five tennis courts, kids playground, restaurant, beach bar and grill and much more, Ocean Creek offers fun for the whole family!