CCMF Guests Save up to 25% on Oceanfront Rooms
Feb 3, 2022 - Jun 19, 2022
Welcome Country Music Fans to Myrtle Beach's top resort! Reserve your next Myrtle Beach getaway at our oceanfront hotel, the Island Vista Resort, and receive up to 25% OFF your entire stay!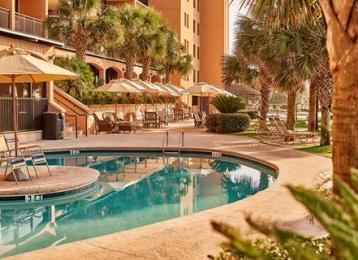 6000 North Ocean Blvd. Myrtle Beach, SC 29577
Island-like seclusion is one of its greatest advantages. Island Vista's superb oceanfront location along a quiet stretch of beach, paired with award-winning dining, elegant surroundings, children's activities, and friendly, efficient service has helped us build a reputation as a great place for those who want more from their vacation.