Captain's Quarters Resort - Valentine's Special - Save 38%
Feb 17, 2019
Treat yourself and your loved one with a Valentine's Beach Getaway! Plus, add in some romance with balloons, rose petals, locally made truffles, a champagne split with Captain's Quarters glasses, and breakfast for 2! For more info call 855-400-6932.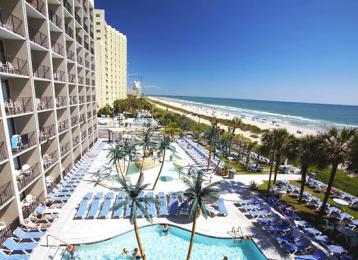 901 South Ocean Blvd. Myrtle Beach, SC 29577
So much fun you'll never want to leave - The oceanfront Captain's Quarters offers 14 pools with year round swimming, outdoor kids' water park, large entertainment center featuring 20 AMF bowling lanes, video arcade, pool tables and more. Plus there are plenty of dining options including the oceanfront Vista 9 breakfast restaurant and seasonal Loco Gecko Beach Shak.