Canadian Residents Savings Up To 50%!
May 1, 2020 - Oct 14, 2023
Our Canadian neighbors can receive up to a 50% discount through this special on stays 7 nights or longer! This is an ADDITIONAL 25% off our deepest rates! Enjoy multiple pools and whirlpools, free Wi-Fi and more! Must be Canadian citizen with valid Canadian identification. Excludes 4/6/23 through 4/8/23, and 6/1/23 through 8/12/23.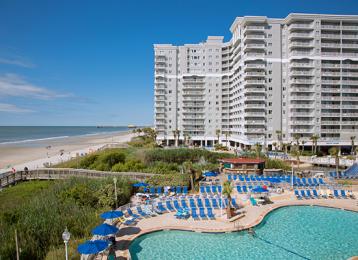 161 Sea Watch Drive Myrtle Beach, SC 29572
The two glorious oceanfront towers of the Sea Watch Resort provide your choice of balcony views during your resort beach vacation. Offering the complete experience of friendly service, dazzling amenities, and oceanfront and ocean view condos. Close to shopping, restaurants, and attractions, the exclusive gated Sea Watch Resort offers something for everyone. Reserve your place for fun now!