Back To School Jump Savings
Aug 1, 2022 - Sep 30, 2022
Jump for Less than $1 a Day! This back-to-school season, add fun and play to your child's curriculum with a Rockin Jump membership! Jump into your local park every day of the week and enjoy exclusive members-only benefits like family and friends discounts, special events, and more! Get back to fun – sign up today!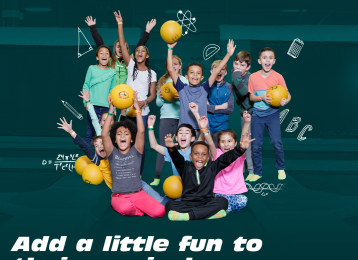 2200 North Oak Street Myrtle Beach, SC 29577
Rockin' Jump is Myrtle Beach's ultimate trampoline park providing fun for kids and adults of all ages. We offer Fitness and Competition Disguised as Fun!