Annual Pass On Sale Now!
Nov 22, 2022 - Dec 31, 2023
The Annual Pass Sale is going on now and only $119 plus tax. Jump all year for way less than $1/day. Available November 18 through December 31, 2022. Pass is valid on first day of purchase through December 31, 2023.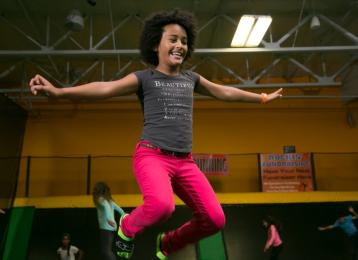 2200 North Oak Street Myrtle Beach, SC 29577
Rockin' Jump is Myrtle Beach's ultimate trampoline park providing fun for kids and adults of all ages. We offer Fitness and Competition Disguised as Fun!