Action Water Sportz - $20 Off Any Rental
Jan 1, 2023 - Dec 31, 2023
Reservations Required. Use code VMB2023. Call 843-280-4100 or book online.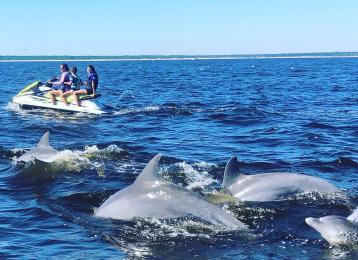 1525 13th Avenue North North Myrtle Beach, SC 29582
If you are ready for aquatic thrills at Myrtle Beach Jet Ski Rentals, then be sure to book one of our thrilling jet ski adventures. Renting a jet ski is a wonderful way to find adventure on the waterway, in the backwater, and on the ocean. Looking for a more leisurely day on the waterway or ocean? We have Pontoon rentals for a half or full day. For a great day on the water – call 843-280-4100.