90 Day Pass $59 Special
Jun 16, 2021 - Sep 16, 2021
Limited Time Offer: Get 90 Days of Jump for just $59. Pass is good for up to 2 hours per day for one jumper. Perfect for summertime jumping. Regular price $89.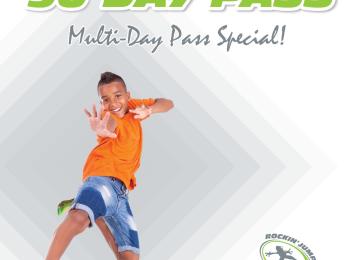 2200 North Oak Street Myrtle Beach, SC 29577
Rockin' Jump is Myrtle Beach's ultimate trampoline park providing fun for kids and adults of all ages. We offer Fitness and Competition Disguised as Fun!