15% Off May Stays!
May 1, 2022 - May 31, 2022
Sun, sand and save--15% of your May stay at Thomas Beach Vacations in North Myrtle Beach. Condos, homes--private pools, dog-friendly, oceanfront, marsh front, hot tubs, fishing, game rooms. Over 60 years of excellent service. Beach rentals with savings and service. Filling up fast! northmyrtlebeachvacations.com. New reservations only, some restrictions may apply. Min. night stay required.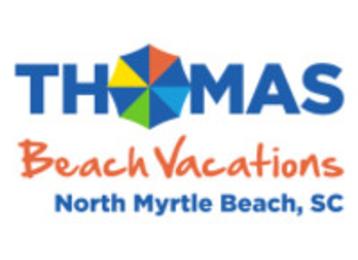 625 Sea Mountain Highway North Myrtle Beach, SC 29582
Key to memorable family beach vacations are excellent accommodations. Find the right one easily with our superb selection of spacious homes, luxury villas, and condos at North Myrtle Beach's top resorts. Oceanfront or beachside with pools, hot tubs, lazy rivers, game rooms, full kitchens and more.