15% Off for our Everyday Heroes
Nov 9, 2022 - Dec 31, 2023
Celebrating our "Everyday Heroes" with 15% OFF your stay. Everyday heroes include: Lineman, EMTs, Nurses/Doctors, Firefighters, Police Officers, and Teachers.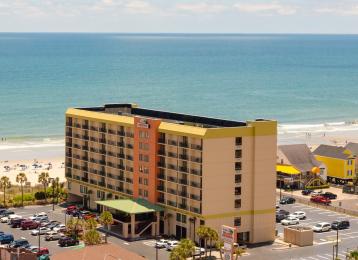 15 South Ocean Blvd. Surfside Beach, SC 29575
Just south of Myrtle Beach, this oceanfront hotel is ideally located adjacent to the Surfside Beach Pier and steps from great dining and local activities. All ocean view rooms, outdoor pool, meeting space and additional amenities, allow for this to be the perfect retreat after a day of relaxing on the beach or enjoying the exciting attractions of Myrtle Beach.