$5 Parent Jump
Jan 4, 2021 - Jan 29, 2021
Just $5 for Parents to jump Weekdays this month! Bring your child, spouse or friend and start off 2021 with fitness disguised as fun for all ages. Valid with purchase of one reg. jump time.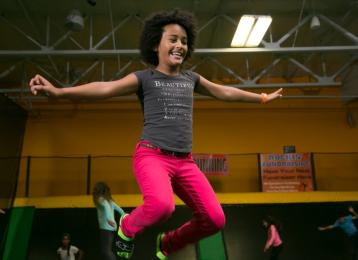 2200 North Oak Street Myrtle Beach, SC 29577
Rockin' Jump is Myrtle Beach's ultimate trampoline park providing fun for kids and adults of all ages. We offer Fitness and Competition Disguised as Fun!