If you are anything like my family growing up, we always had an itinerary on vacation – it was the only way we didn't miss out on everything we wanted to do! For those currently planning their spring break holiday, here are a few ideas to get you started.
Day 1
On your first day at The Beach, you should spend as much time at the beach as possible! Some people may find March or early April a little too soon for swimming in the ocean, but the beaches will be warm enough for a lot of lounging and downtime in the sand. Most of our larger, family-friendly resorts have indoor or heated swimming options!
For your first evening at The Beach, we suggest checking out downtown Myrtle Beach. The 1.2-mile oceanfront Boardwalk is a great place for a pre-dinner stroll, and restaurants like RipTydz, The Cypress Room and others are all great for a 'first night of vacation' meal while overlooking pristine ocean views. After dinner, take a ride on the SkyWheel and pick up the week's first souvenir at the historic Gay Dolphin Gift Cove.
Day 2
Begin day two of your family vacation right with a delicious breakfast at one of our many restaurants. Croissants Bistro and Bakery is a local favorite, while the oceanfront Sea Captain's House is a popular choice for many families who return to Myrtle Beach year after year.
After breakfast, enjoy some more time on the beach and take a big nap because Broadway at the Beach is on the schedule for tonight. It's easy to fill up an afternoon and evening quickly at this award-winning spot, full of restaurants, shopping, live entertainment, attractions, and nightlife. Depending on the ages of your children, some attractions you might want to check out include Wonderworks, the Simpsons in 4D, Ripley's Aquarium, Hollywood Wax Museum, and Backstage Escape Games.
It is easy to please your crowd with dinner when there are so many options! While all are kid-friendly for the most part, Dave & Busters and have good choices for visitors of all ages. Before you head to Broadway, make sure to check them out online, take note of all safety precautions, and map out exactly what spots you want to visit.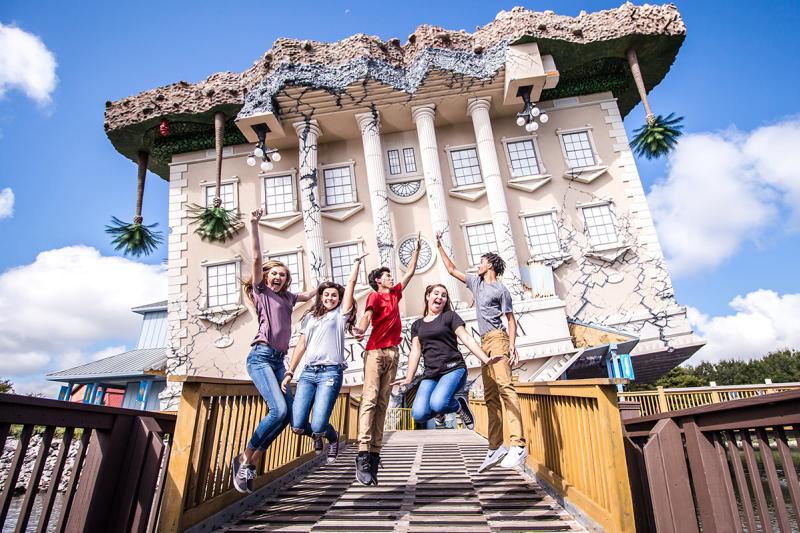 Day 3
You might need a break from the sun on day three of your vacation. Be it sunburns or cloudy weather, a shopping adventure is a nice change of pace. The Market Common or the Tanger Outlets are perfect places to shop. The Market Common is scenic and home to a number of fantastic shops and restaurants. There are also nearby parks and multi-acre Savannah's Playground, where certain members of the family can play while others shop. Tanger Outlets on Highway 17 recently underwent some awesome renovations and has a great food court and outdoor fountains for kids to enjoy.
Then in the afternoon or evening, go see one of the magnificent live performances and shows, such as Pirates Voyage or Medieval Times, which offer dinner and a show with your ticket purchase. These live performances are sure to entertain kids and even adults. Tickets sell out for many night shows, so be sure to buy yours ahead of time!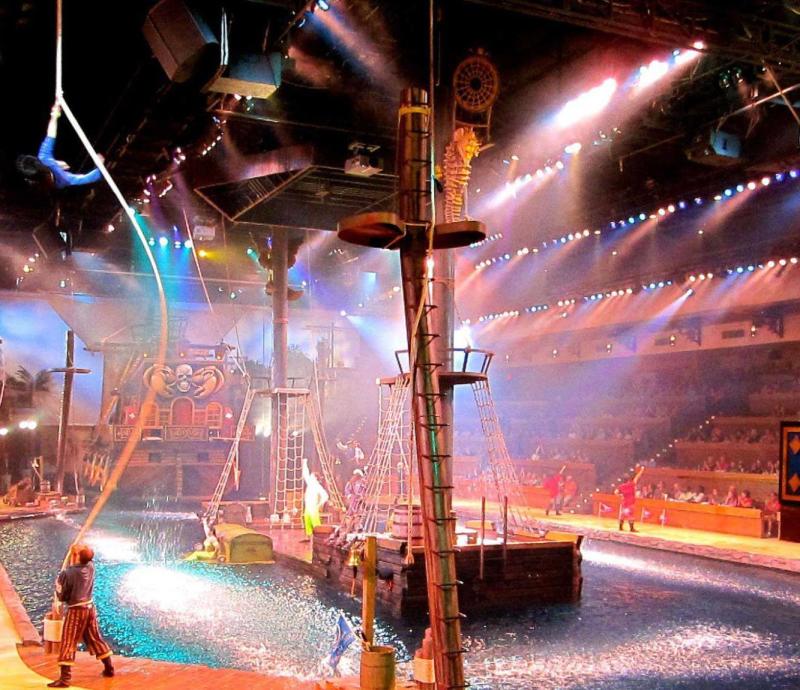 Day 4
On day four of your spring break vacation, a day trip down the Grand Strand is a good idea. About 20 minutes south of Myrtle Beach is Murrells Inlet, South Carolina, also known as the seafood capital of South Carolina. Blue Wave Adventures Dolphin Watch tours run out of the& Crazy Sister Marina and are an awesome (and eco-friendly) way to spend the morning on the water and in the sunshine. Tours are educational and the perfect length of time for children.
Pack a picnic lunch to enjoy by the ocean and take in the salty marsh breeze. Then, head a little further south to renowned Brookgreen Gardens, a favorite spot to visit any time of year. The gardens are home to the largest outdoor collection of American figurative sculpture in the world and offer a variety of educational programs throughout the year. After a very full day adventuring, we suggest keeping dinner casual at a spot like Drunken Jack's or Mojo's Marina Bar and Grille located along the waterfront at the Murrells Inlet Marshwalk and then calling it a night.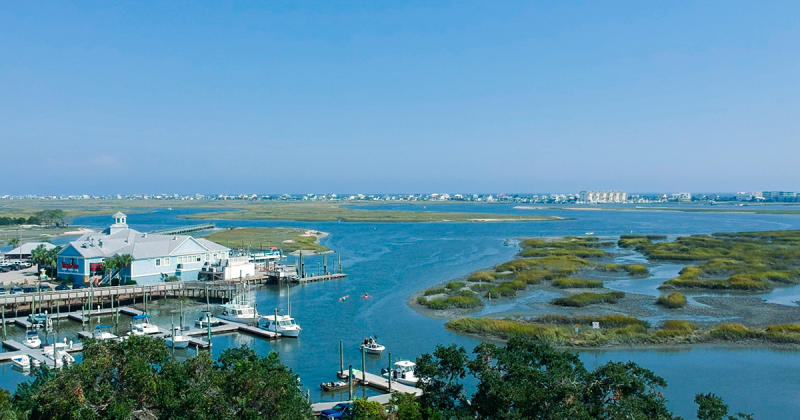 Day 5
Already on the last day of vacation? For your last day in Myrtle Beach, you'll want to head back out to the beach for most of the day. Soak in those last hours of sunshine and sand and eat lunch poolside at your resort! After a full day of oceanside fun, spending the late afternoon and evening at Barefoot Landing rounds out a perfect final day. Located along the Intracoastal Waterway just across city lines in North Myrtle Beach, Barefoot Landing is a huge shopping, dining, and entertainment complex that offers a lot to do. For dinner, go to Lucy Buffet's Lulus, a family-friendly waterfront option that is always delicious, but there are so many great restaurants at Barefoot Landing, it's hard to choose.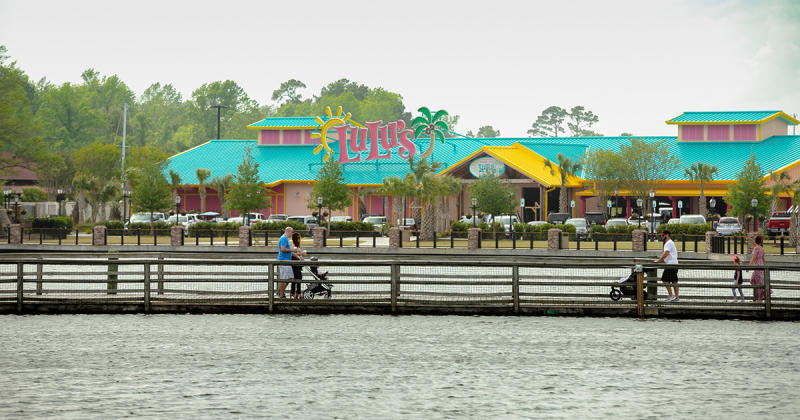 And now it's time to pack up and start dreaming of the next family vacation to The Beach!