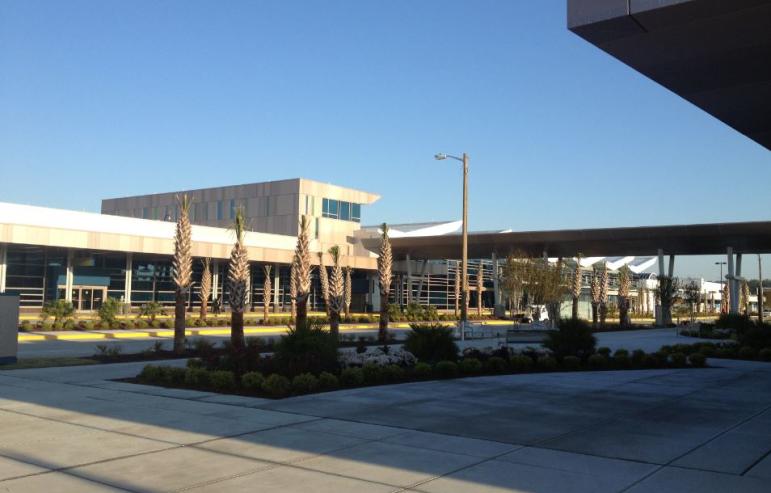 Editors note: This post was written by guest blogger Caroline Allan.
I was so excited to be flying into the newly renovated Myrtle Beach International Airport - and it did not disappoint! The new development hosts spacious walkways, delicious restaurants and little touches around the airport to make each guest feel at home.

For example, sitting at a gate waiting for a flight can be tiresome and cramped. The Myrtle Beach International Airport placed colorful rocking chairs in front of all the windows so travelers can be comfortable even after their vacations and take in the beauty of the Grand Strand.

Another great feature was the tech stations at each gate. Circular high-top tables are located throughout the airport to offer an electric outlet as well as a USB outlet where travelers on the go can charge laptops, tablets or phones.

Whether travelers are boarding, connecting or landing, they will find the ease and comfort of travel at the Myrtle Beach International Airport.