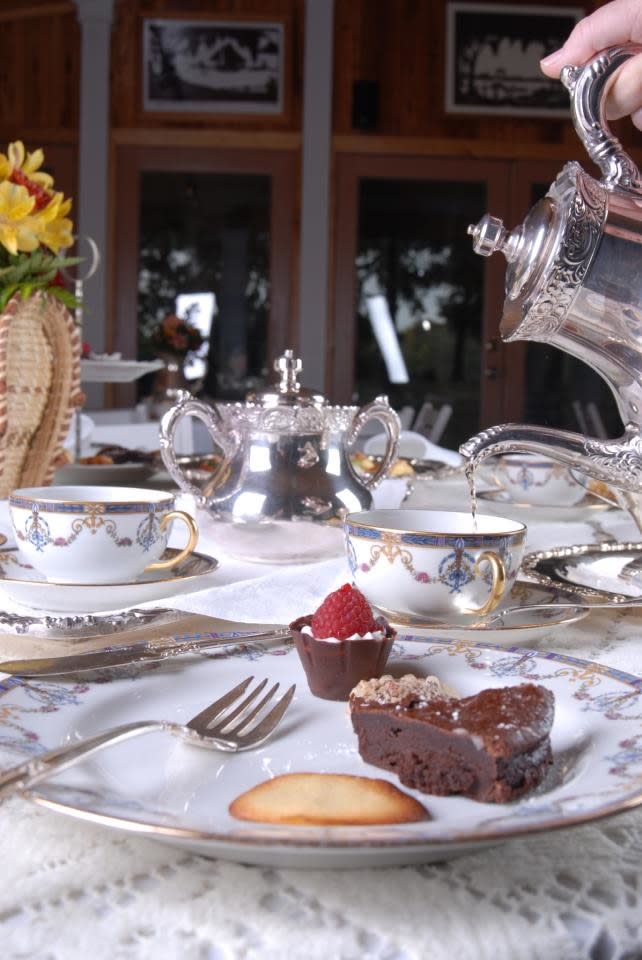 Editors note: This post was written by guest blogger Erin Pope. 
From the moment we pulled into the driveway at the Hopsewee Plantation, I felt as if I was going back in time to the American Revolution. Tree-lined driveways, birds chirping, mosquitoes buzzing - I was eager to learn more about the history of the property.
Our tour guide, Sophia, had the perfect combination of historical knowledge and humor as she led us to the 18th century colonial plantation house. She explained to us that the house has remained essentially the same for almost three centuries. It's pretty incredible to think that the Lynch family - delegates to the Second Continental Congress - walked these hallways hundreds of years ago.
As we continued our tour, the group grew when the current owner's black and white cat followed us from room to room - a subtle reminder that the home is occupied. Even if you're not a history buff, Hopsewee is also set among beautiful surroundings. I recommend a tour or tea at the house to escape from the everyday.