34 Years of World-Class Entertainment from The Carolina Opry
On June 2, 1986, when Calvin Gilmore opened his doors to the first paying customers of The Carolina Opry, few locals or vacationers knew what to expect. Another country bar? Maybe Hee Haw at the beach?
What they got was a breath of fresh air, a sensational show in a cool theater. The kind of show you could take your kids or your grandmother to—but it also blew back the hair of your hard-to-please brother-in-law from New York. By late summer the word had gotten around that something spectacular was happening at The Carolina Opry, and the long line of patrons snaked out the door and around the building. Tour busses stood bumper to bumper. Gilmore had only 12 entertainers and musicians to work with, himself among the number, but they packed a wallop.
Nearly thirty-five years later, The Carolina Opry remains the top show in the market and Gilmore stands alone as a producer, performer, and entrepreneur. The show is written, produced, and directed right here in Myrtle Beach by the onsite owner. And it may be worth noting that it is owned entirely by the Gilmore family. Alone. No consortium of hotel-owners, no faceless corporate group.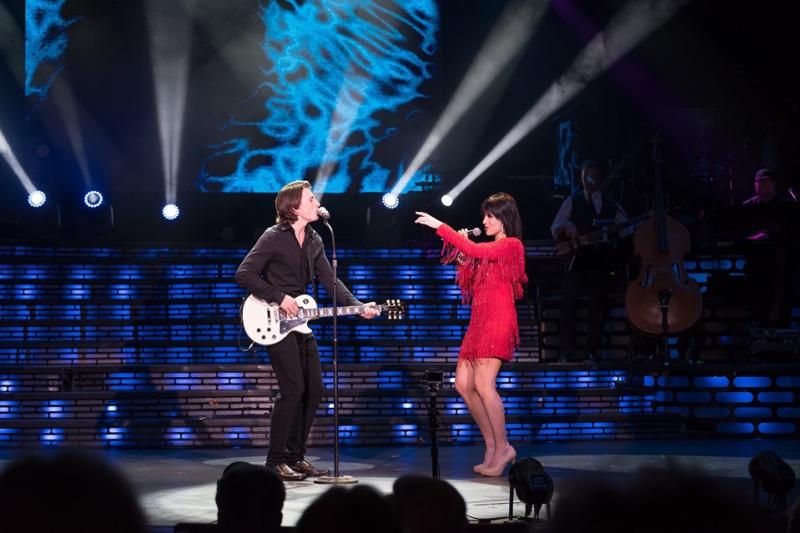 The inauguration and phenomenal success of The Carolina Opry Christmas Special ("The Christmas Show of the South") made Myrtle Beach a year-round destination. Many may have forgotten that thirty years ago Myrtle Beach rolled up the sidewalks after Labor Day. It was hard to find a restaurant open for lunch in December. Then the Christmas tour busses began to roll to The Carolina Opry Christmas Special. Families from throughout the region came to Myrtle Beach in December just to see the show. Hotels and restaurants not only opened—they filled. And a new seasonal market was born.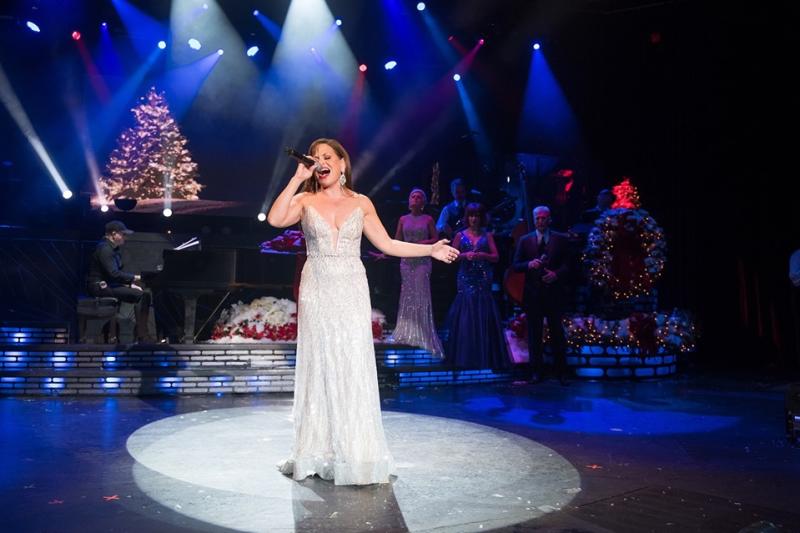 And along the way, spurred on by the entertainment boom that Gilmore inspired, the Grand Strand experienced exponential growth. The buzz brought heavy hitters like Marriott and Hard Rock Café and Medieval Times to the banquet table.
Gilmore himself has performed numerous times on the Grand Ole Opry, was recognized for his accomplishments by the South Carolina state senate and was bestowed the Palmetto Patriot award. His shows have earned accolades from major media outlets including NBC Nightly News, USA Today, CNN, Variety, The Hollywood Reporter, The New York Times, Detroit Free Press, and a host of others. The Huffington Post recently noted that Gilmore's shows featured "World-Class entertainers that blew us away . . . literally!"
Gilmore's shows are the only shows to have won every major South Carolina tourism award, including the coveted South Carolina Governor's Cup and Most Outstanding Attraction and are the only shows to be voted #1 for 34 years.
As he did 34 years ago, Gilmore is changing the face of Myrtle Beach entertainment once again at The Calvin Gilmore Theater with incredible new faces and a level of production diversity never seen in Myrtle Beach. The theater now hosts original productions and a performing arts series:
The iconic Carolina Opry show, featuring over 35 of the nation's most talented musicians, singers, dancers and comedians. Among them are hot NEW male vocalist Delvin Choice, seen on NBC's The Voice, 19-year old Rory John Zak, national recording artist Brad Long, hip-hop cloggers All That! (famous from NBC's America's Got Talent), powerhouse vocalists Christie Templeton, Tangena Church and Chas Croft Sorrells, fiddling champion Trent Wideman and bluegrass virtuoso Gary Brown.
Time Warp, featuring the same award-winning cast as The Carolina Opry, as well as the same multi-million-dollar laser light show that travels with Pink Floyd—a virtual tour of the best music of 60s, 70s, and 80s, joined with dance, comedy, and multimedia. New material for 2019!
Thunder and Light, one of Gilmore's newest shows and an instant hit features All That! in their own matinee. Illusionists, The Wagsters, add to the fun.
Pure Magic, Gilmore's newest production, a magic show in which The Wagsters bring magic, amazement, comedy and drama together with card tricks, disappearing acts and even some silly sleight of hand.
The beloved Carolina Opry Christmas Special, "The Christmas Show of the South," an ironclad tradition for so many thousands of families on the eastern seaboard that the Sun-News dubbed Gilmore "Mr. Christmas."
On select Sunday evenings Gilmore presents the Myrtle Beach Performing Arts Series, featuring names like Travis Tritt, Confederate Railroad, The Marshall Tucker Band, The Russian National Ballet and Gladys Knight as well as sell-out tribute groups paying honor to iconic names like Bee Gees, Prince, The Eagles, Led Zeppelin, Michael Jackson, Journey, Queen and ABBA.
If Calvin Gilmore's Carolina Opry Theater doesn't have what you want, then you may need to check your pulse! You know the old saying: There's nothing like an original.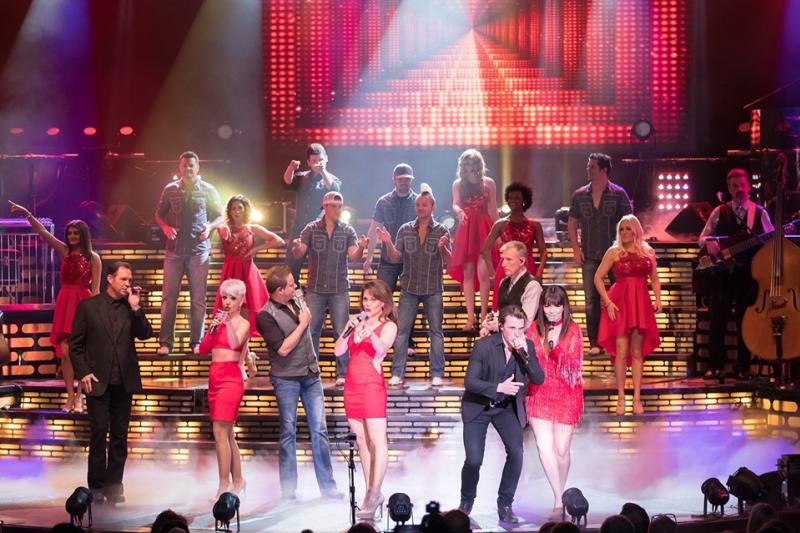 You can see Gilmore's shows live nightly at 7:00 pm at The Carolina Opry Theater, with The Carolina Opry and Time Warp on rotating nights. Thunder and Light and Pure Magic rotate weekly matinees, please see full schedule. Call 843-913-4000 for more information and to book your seats now for this landmark attraction. Tickets can also be booked online at www.TheCarolinaOpry.com.