As the Myrtle Beach area continues to reopen to visitors, we want to make sure our travelers are doing every thing they can to visit responsibly. Fortunately, there are many ways to safely social distance while visiting our shores! Here is a round-up of some of our favorite ways to make the most of your Myrtle Beach vacation while staying healthy:
1. Spend time on the beach!
The beach is one of the easiest places to social distance, and sunbathers can enjoy the benefit of fresh air and sunshine while doing so. Just be sure to place at least 6 feet between your beach chair and other beachgoers. 
2. Visit Brookgreen Gardens.
Brookgreen Gardens is primarily an outdoor attraction, featuring the largest outdoor collection of American sculpture in the world. Set on the site of 9 former rice plantations, there is plenty of room to spread out and enjoy most of what Brookgreen has to offer.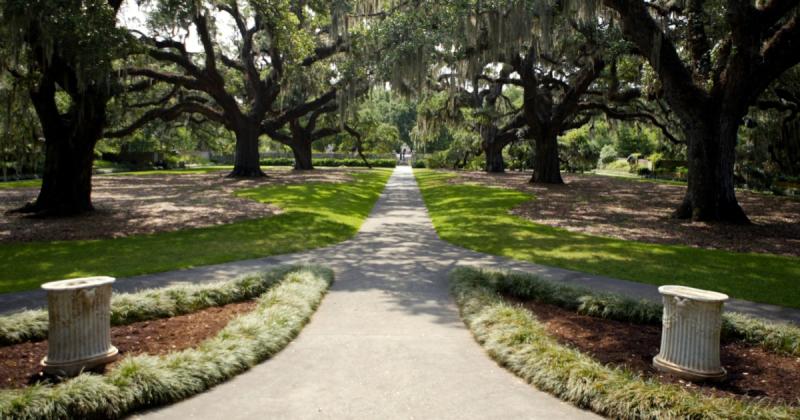 3. Take home a pint from Melt in NMB.
The ice cream at Melt was named the 'Best Ice Cream in South Carolina' by Food and Wine magazine last year. While it's easy to enjoy a cone outdoors at Melt, we like the idea of picking up a pint for our hotel room, condo, or beach house rental better. 
4. Explore Vereen Memorial Gardens.
Also on the north end of the Grand Strand, Vereen Memorial Gardens is a historic 114-acre property featuring a number of well-kept trails and boardwalks that extend across beautiful salt marshes and small islands. Free admission and a chance to see wildlife is an added bonus! 
5. Enjoy a kayak tour.
Excellent kayaking excursions can be found all along the Grand Strand, with some of the most popular being on the north end, out of Cherry Grove, and the south end, out of Murrells Inlet. Whether 2-hour or half-day, any kayaking excursion allows for plenty of social distance amongst kayakers and guides.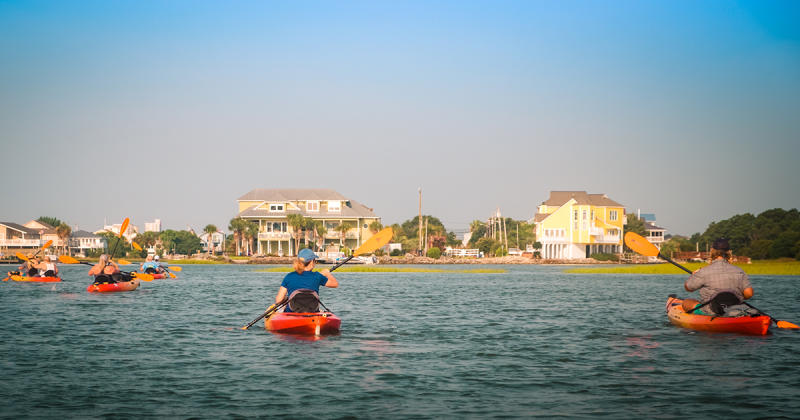 6. Try your luck fishing.
Be it in the surf, from a pier or a fishing charter, fishing is a safe and fun activity for families to enjoy while on vacation in Myrtle Beach. If you're a beginner, we might suggest a small guided charter with just members of your household party. If this isn't your first catch, there are plenty of places to purchase a fishing license, bait and tackle along the Grand Strand, including piers and the state parks.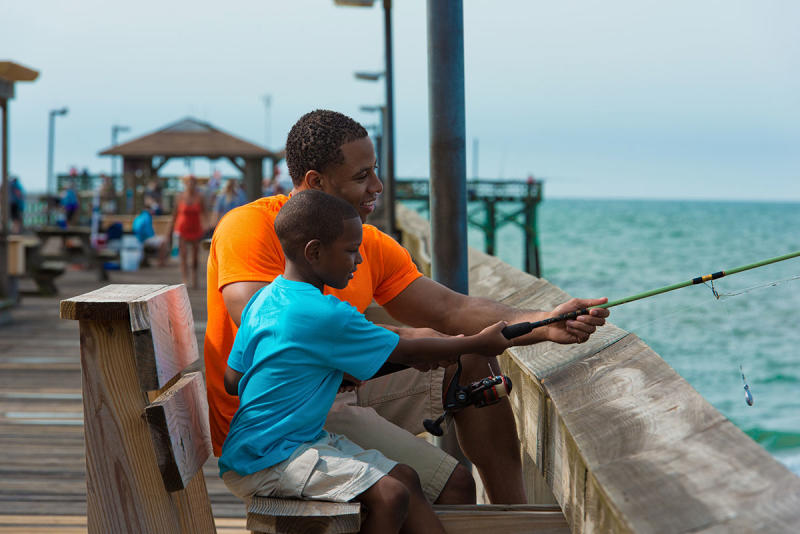 7. Check out a local farmer's market.
The Waccamaw Market Cooperative recently announced all area farmers markets were open again. Like a grocery store, face masks are encouraged, as well as shopping with your eyes and not your hands, but the outdoor atmosphere allows more distance and the opportunity to purchase something you can safely cook at your rental property. 
8. Visit one of two state parks.
The Grand Strand is home to both Myrtle Beach State Park and Huntington Beach State Park. Both state parks offer excellent stretches of shoreline to enjoy, along with the opportunity to explore various trails, spot wildlife, or even tour historic Atalaya. And avid shell or shark tooth hunters love the state parks for treasure hunting! 
9. Walk through historic downtown Conway.
About 15 miles inland from central Myrtle Beach is Conway, South Carolina. You can explore this historic river town on foot via a walking tour while maintaining plenty of social distance. Several of the downtown homes are nearing 200 years old, and the scenic live oak trees are much older! 
10. Have happy hour outdoors.
While restaurants are open at 50 percent capacity, we especially like the idea of enjoying dinner or happy hour at one of many outdoor locations along the Grand Strand. There are tons of great outdoor spots along the Murrells Inlet Marshwalk, at The Market Common, in downtown Myrtle Beach, and in various other spots along the Intracoastal Waterway.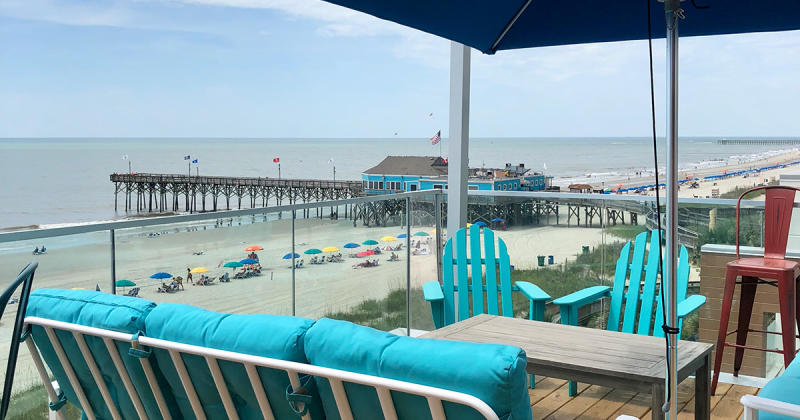 As always, please remember to put off coming to see us if you're feeling unwell. And while masks aren't enforced by law in the state of South Carolina, they are recommended.