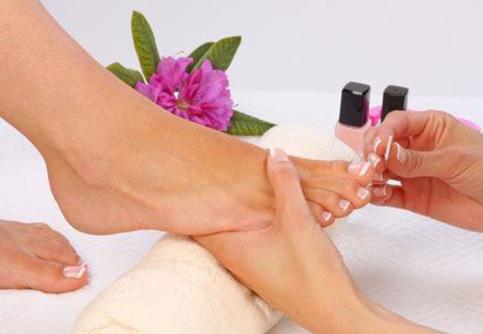 We've always thought of the days leading up to the first day of summer as the perfect time for a skin 'tune up.' It's a season of swimsuits and sandals here in Myrtle Beach and before we head out into the summer sunshine, we like to make sure we're looking our best.
Some of our favorite 'before summer' treatments include pedicures, body scrubs and sunless tanning. All three help to ensure skin is looking healthy and beach-ready, and all three are available once you get here. Two of our favorite places to get pampered for the summer are the Awakening Spa in Myrtle Beach and Cinzia Spa at North Beach Plantation.
The body polish treatment offered at Awakening Spa removes dry, dead (and wintery) skin and improves overall skin texture, while their sunless tanning treatment-performed the night before you throw on your swimsuit-will ensure you have a wholesome beachside glow.
Cinzia Spa's pedicures and foot treatments vary in style, length and price, but all leave feet flip-flop ready. Their classic pedicure's price can't be beat; making a 'Soyaffin' wax add on completely worth the splurge. Both spas post discounts and special offers often, so be sure to check both websites for up-to-date pricing and seasonal packages.
Of course, once you've made sure your skin is beach ready, don't forget to pack your sunscreen. Sunburns aren't healthy or attractive and will keep you indoors when you should be out exploring our beautiful beaches!