A vacation is the perfect time to step away from the daily grind and into a new adventure. This fall, stretch your limits with action, adventure and excitement in Myrtle Beach. Challenge yourself by overcoming your fears and trying something new. Here are a few ideas to get your adrenaline pumping and test your boundaries: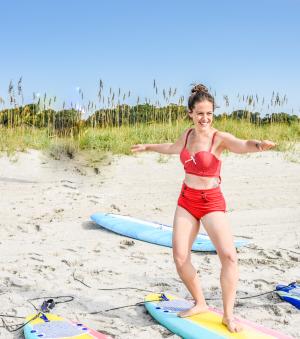 Catch a Wave
Learn how to hang ten on the shores of South Carolina with Jack's Surf Lessons. Take a private lesson or grab a group for a fun day trying to catch some waves. Create your own waves by renting a Jet Ski at Myrtle Beach Watersports. You may see a dolphin or two as you cruise the ocean or Intracoastal waterway.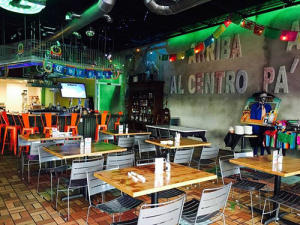 Daring Dishes & Drinks
For foodies, nothing beats a delicious culinary challenge and Myrtle Beach doesn't disappoint! Earn your way onto the Gordo's Tacos & Tequila Wall of Flames by eating three of the "spiciest tacos in the world" in two minutes. Or try River City Café's Kitchen Sink burger with two patties stacked with Texas chili, bacon, onions, jalapenos, mushrooms, Swiss, cheddar, lettuce, pickles, mustard and mayo stuffed between two grilled cheeses. Take a risk with the Bartender's Choice at Strong Waters Craft Cocktails & Kitchen where your choose two any two words such as fizzy, sweet and smoky, and the bartender will make you a specialty drink.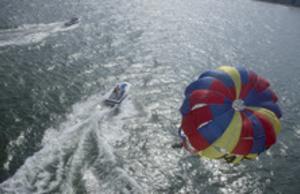 Soar to New Heights
Experience Myrtle Beach for an all new perspective by taking your vacation to the sky. Parasail high above the sea with Express Watersports. This adventure in the air is the highest and longest parasailing experience at up to 500 feet above the ocean. Get a bird's-eye view of the entire Myrtle Beach area as you fly through the sky with Helicopter Adventures.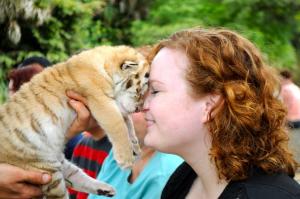 Wild Encounters
Get up close and personal with some of the area's wildest inhabitants. Come face-to-face with and discover more about some of the area's largest and fiercest creatures at Alligator Adventure. Take a kayak tour to go where the wildlife lives with Black River Outdoors. Here you can explore the area salt marshes and swamps to look for birds, sea turtles, dolphins, snakes and alligators. Wind your way through the Dangerous Reef exhibit at Ripley's Aquarium as sharks, stingrays and more swim all around you, or learn more about conservation at T.I.G.E.R.S.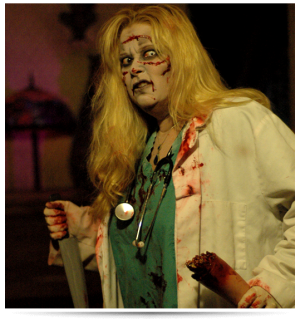 Haunted Escapes
Fall is an ideal time for a spine-tingling adventure and Myrtle Beach has ghostly encounters galore! Enjoy a dinner at the Brentwood Restaurant and Wine Bistro in Little River where patrons and employees report unexplained phenomena throughout this turn of the century building. Travel to Georgetown, a city established in the 1600's south of Myrtle Beach, for a ghost tour of this historic town's Front Street Harbor, cemeteries and homes. For a guaranteed scare, try to escape from the undead at the Hollywood Wax Museum's Outbreak experience or fight your way through the many monsters at Ripley's Haunted Adventure Laser Strike.