One of the best ways to kick-off the holiday season is visiting the award-winning Dickens Christmas Show and Festival for a classic dose of holiday. This year marks the 40th year for the ever-popular Victorian Christmas show and festival, and as usual, it will be held in the 100,800 square-foot exhibit hall at the Myrtle Beach Convention Center. The Dickens Christmas Show and Festival begins on Thursday, November 11 to Sunday, November 14, 2021. 
Thousands of holiday shoppers and festival goers attend each year to peruse over 300 vendors set against a Victorian holiday backdrop, inspired by the novel A Christmas Carol by Charles Dickens. Period clothing-clad vendors offer everything from jewelry, gifts, toys, arts and crafts, gourmet foods, holiday décor, and much more.
2021 Dickens Show and Festival hours are as follows:
Thursday, November 11
9:00 am - 6:00 pm
Friday, November 12 
9:00 am - 8:00 pm
Thursday, November 13
9:00 am - 6:00 pm
Sunday, November 14
12 noon - 6:00 pm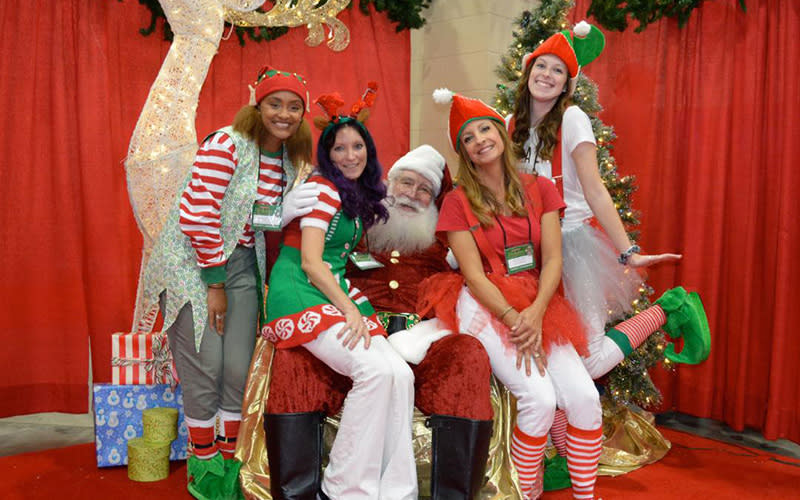 Other highlights of the four-day holiday show include live entertainment and 'museums' set up throughout the festival to teach attendees about the Victorian era. There will be two Victorian style teas offers - the Victorian Luncheon Tea will be held on Friday and Saturday from 11:30 am to 2:00 pm, and the Victorian High Tea will take place on Friday afternoon from 3:30 pm to 5:00 pm. Victorian dressed wait staff will serve each guest an authentic English tea menu while live Victorian music plays. (Tickets for these teas are sold separately.) 
This event also features a Festival of Trees with 50 beautifully decorated trees, Festival of Tables filled with centerpieces, Festival of Wreaths with an assortment of 50 wreaths, Festival of Stockings, and Festival of Worlds offering traditional holiday foods from around the world. The proceeds from all these festivals benefit local charities.  Santa will make an appearance for photos, of course, as well as the Charles Dickens character, Scrooge, from A Christmas Carol.
One-day tickets are $12 per adult and $5 per child while multi-day tickets (good for all four days) are $15 per adult and $6.50 per child. 
For more information on the 2021 Dickens Christmas Show & Festival and to purchase tickets, visit their website. 
Learn more about celebrating the holidays in Myrtle Beach with the 2021 Holiday Vacation Guide.