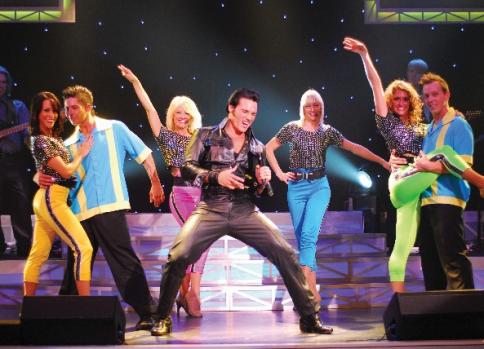 We were happy to hear last week that Legends in Concert® Myrtle Beach had announced their 2013 spring lineup. They're celebrating their 30th Anniversary this year as the 'World's Leading Tribute Show,' and at age 30, they're looking better than ever.

The new set of tribute artists are slated to perform from Feb. 11 through May 11 and will portray Elvis, Tina Turner, Johnny Cash, Adele and Rod Stewart. Elvis has long been a favorite of ours, but after a recent performance by Rod Stewart (played by veteran Myrtle Beach entertainer Rob Caudill) at a local event, we've decided the whole lineup is tops. Adele makes for a nice addition, too, and we're hoping the artist's 'Skyfall' hit is somewhere in the mix.

"This lineup was crafted with our fans in mind, as we always do, answering their calls for the return of some of our most beloved tribute artists infused with new tributes like Adele," said Jason Aiesi, Myrtle Beach general manager, "This set of acts is perfectly fitting for kicking off our 30th year and spotlighting the diversity of musical legends that we offer as the world leader in tribute shows."

For those of you not familiar with the popular tribute theater, we encourage you to check them out. The 600-seat Legends in Concert Theater (located at Myrtle Beach's Broadway at the Beach) was opened in mid-March 2011 after more than $2 million worth of renovations. It has a projected stage with seating surrounding on three sides; state-of-the-art production lighting; and side-stage monitors for close-up views from every seat.
Put simply: It's impressive and a big part of why Myrtle Beach is the fantastic entertainment destination that it is. For another glance at the complete schedule or to purchase tickets, be sure to check out their website or call (800) 960-7469.