This coming weekend will be full of fun pre-Thanksgiving activities and even a Christmas tree lighting here and there! There are lots of great deals to be found around the Myrtle Beach area on hotels and at restaurants and attractions, and it's really beginning to feel like the holidays. But before we get to Christmas, one of the events we're most looking forward to this coming weekend is the South by Southeast Music Feast at the historic Myrtle Beach Train Depot at 851 Broadway. 
This intimate music festival (the Train Depot holds a max capacity of 200) will offer attendees an evening of fantastic music, feasting and fun in downtown Myrtle Beach. The live music will range from NewGrass and blues to rock & roll and jazz and will be performed by Admiral Radio with an opening set by The Yale Brothers. Doors open at 6 p.m. Feasting begins at 6:30 p.m. and music will begin around 7:30 p.m. Advance tickets purchased online for $20 or $25 at the door (cash or check only at the door).

There is a lot to love about this small, soulful music festival. For one, included with your ticket is a southern-style potluck dinner with BBQ, pizza, premium hotdogs, covered dishes, dessert, and free beverages, including local New South draft beer, wine, soft drinks, coffee and water. Secondly, the venue rocks. The restored hardwood floors, twinkling lights and overall ambiance of the historic Myrtle Beach Train Depot make it the perfect home for a night of folk-Americana music with serious music fans. And then last—but not least—it's for a great cause. South by Southeast is a local, non-profit organization that supports area school music programs.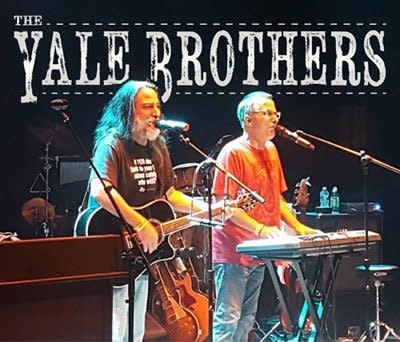 While this festival is not new to the Myrtle Beach area, it continues to grow in both reputation and popularity, and it's easy to see why. To check out more about South by Southeast or to purchase tickets to this Saturday's music feast at the Train Depot, visit their website at SouthBySoutheast.org.