The popular, two-hour, Myrtle Beach history trolley tours that sold out each week last winter will return September 22nd in a socially distanced form. Up to only 16 guests, wearing required masks will board the trolley each Tuesday at 10 a.m. in front of the Grand 14 Cinemas at The Market Common for the Myrtle Beach History, Movies & Music tour. On Wednesdays, at the same time and place, they will take the Early Myrtle Beach & The War Years tour. 
The Myrtle Beach Military History tour and catered reception returns for its fourth season on select Fridays in the cooler months, from 2 – 4 p.m., but will now meet in front of Tupelo Honey on Howard Avenue, where the reception is held. The fall dates for that are September 25th, October 16th and November 6th.
Tickets can be purchased online for all of the tours at TripAdvisor.com (under Myrtle Beach / Things To Do / Tours) or ticket links can be found on Facebook at @MyrtleBeachHistoryTours. Groups of 16 can book a trolley tour for a 25% discount by emailing MyrtleBeachHistoryTours@gmail.com.
The Myrtle Beach History, Movies & Music tour tells of the city's coming of age, the movies that were made there, and the part that music played in its local history. Stops include the South Carolina Hall of Fame and Charlie's Place Historic Site.
The Early Myrtle Beach & The War Years tour is where you'll hear the city's origin story and what it was like to live there during WWII with U-boat threats off the coast and the arrival of German POWs. It will be stopping at the Pine Lakes International Country Club and the Historic Myrtle Beach Colored School Museum.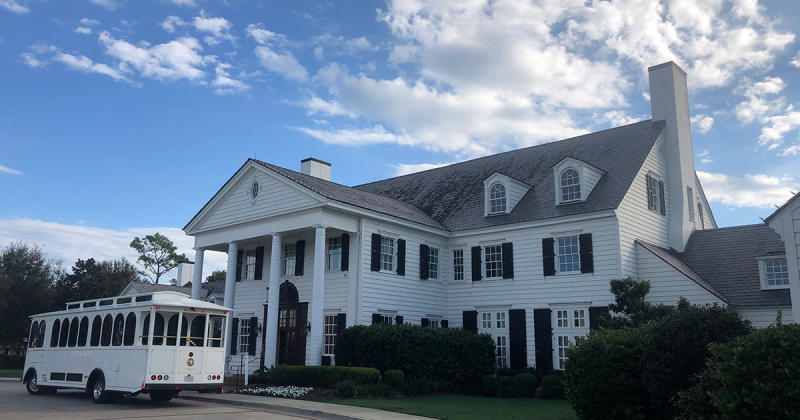 The Myrtle Beach Military History tour and catered reception gives you a one-hour trolley tour around what is now the Market Common District that was once the Myrtle Beach Air Force Base and an Army Air Corp airfield during WWII. That's accompanied by a one-hour presentation at Tupelo Honey by a local historic figure who was part of the base's history. Half of the guests will take the trolley tour first while the other half enjoy their reception and historic presentation. The trolley will stop at Warbird Park, the General Robert H. Reed Recreation Center and the Norton General Aviation Terminal.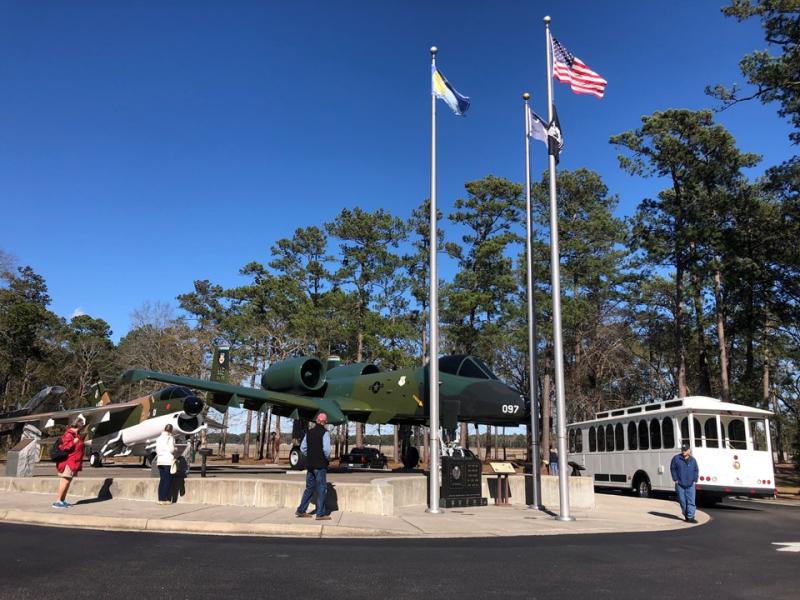 Tickets to all of these tours make unique and enjoyable gifts. Once tickets are purchased, email MyrtleBeachHistoryTours@gmail.com to request a custom gift certificate be designed that can be emailed to the ticket-buyer to be printed for presentation to the gift recipient. Inquire at that same email address if you would like to book a tour for 16 on a different day or time. This is a fun and informative entertainment option for corporate meetings, family reunions, weddings and the like.
Follow these links for more Things To Do and deals on Places To Stay in the Myrtle Beach area.