Murrells Inlet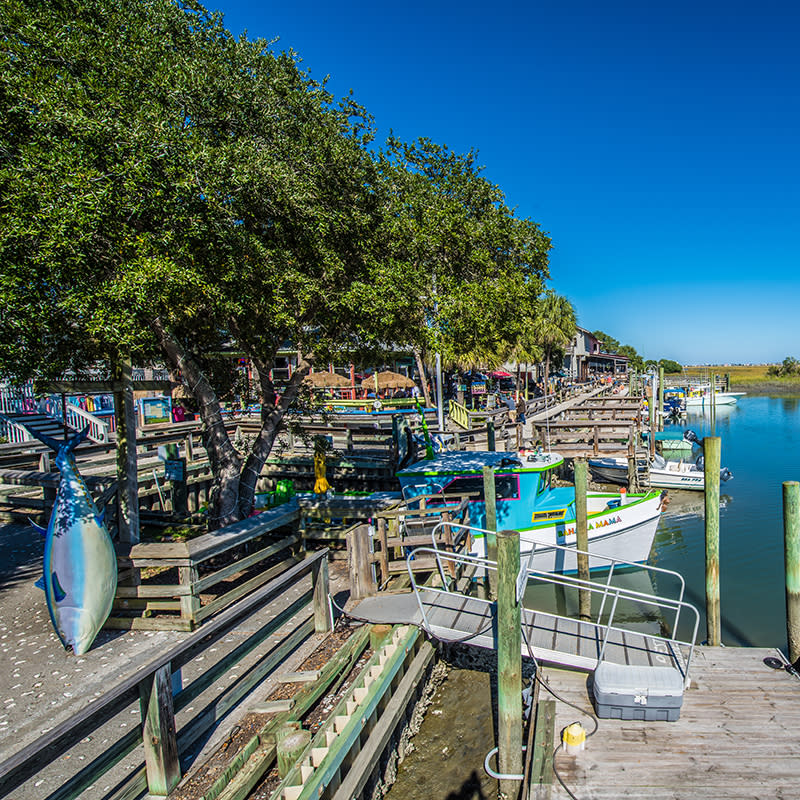 Murrells Inlet, which is now known as the seafood capital of South Carolina, wasn't always as family-friendly as it is today. In the 1800s, pirates hid in the inlet creeks waiting to plunder unsuspecting English ships. You may have heard of one in particular called Blackbeard.
Water adventure still awaits. You can try fishing or crabbing on one of the many charter boats available for rent, or you can always get a closer look at the legends of old by scuba diving off the coast near historic shipwrecks or by unearthing some buried treasure of your own.
After a day of adventure, relax at one of the many restaurants at the MarshWalk which line the Inlet, and enjoy live local music. Many pay homage to the area's history with names like Drunken Jack's and Dead Dog Saloon.
Ahoy Matey!