The Run to the Sun car show has returned to Myrtle Beach for the 33rd year on March 17-19, 2022. Presented by the Pee Dee Street Rodders and the City of Myrtle Beach, the Run to the Sun showcases thousands of classic cars and trucks pre-dating 1989. This car show is one of the largest in the Southeast with over 2,300 cars entered so far this year!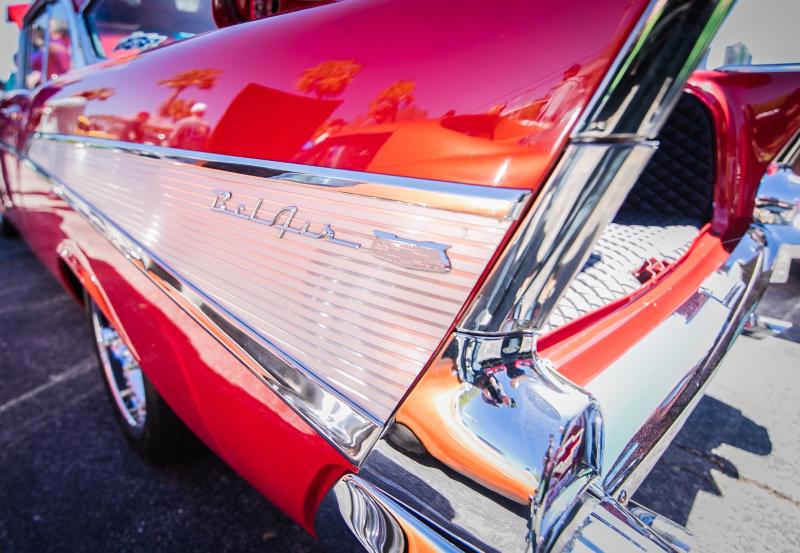 This year the outdoor car show will take place over 50 acres at the Old Myrtle Square Mall, 2501 North Kings Highway, Myrtle Beach, SC. City Transit buses will provide a shuttle service located in the Broadway at the Beach parking lots beginning at 7:30 am. Tickets will be sold this year - Thursday and Friday tickets are $10, Saturday tickets are $15, and entire weekend tickets are $25. 
The Pee Dee Street Rodders is a club designed for people whose hobby is American cars and trucks – and want to meet others who share in the same hobby. Proceeds from this event support The Children's Miracle Network and The National Multiple Sclerosis Society. The Pee Dee Street Rodders have been able to give over a million dollars to these charities since forming the club in 1987.
If you want to support the Pee Dee Street Rodders, but can't make it to Myrtle Beach for the car show, visit the 2022 Run to the Sun car show merchandise website. The festival apparel includes t-shirts, sweatshirts, hats, and more and include images of the cars and trucks that won in previous years.
Car lovers belong at The Beach!