Myrtle Beach is proud to offer restaurants and attractions that are certified in awareness of autism and sensory processing disorders through the Champion Autism Network (CAN). CAN is an organization committed to building sensory-friendly experiences for children on the spectrum and their families.  Surfside Beach, one of the 14 communities in the Grand Strand, is a first town entirely certified by CAN. This allows visitors with autistic children the ability to travel comfortably to the Myrtle Beach area. The CAN certification in the Myrtle Beach area has made such a profound impact on families – lifting a load off their shoulders so they can truly relax at The Beach.
Richard Sexton, a champion of CAN, is running a marathon a day to raise awareness of autism in May beginning April 28. To symbolize the load carried every day by those with autism and their loved ones, he's carrying Slappy, the 25-lb slam ball, while he runs 750 miles across the Carolinas to Surfside Beach. He is running a marathon, 26 miles, each day while carrying the ruck until he reaches Surfside Beach on May 26. "It's that weight of always having that responsibility. You can't just conveniently drop it and walk away," said Richard. "You know, if families can't put it down, why should I be able to put it down?"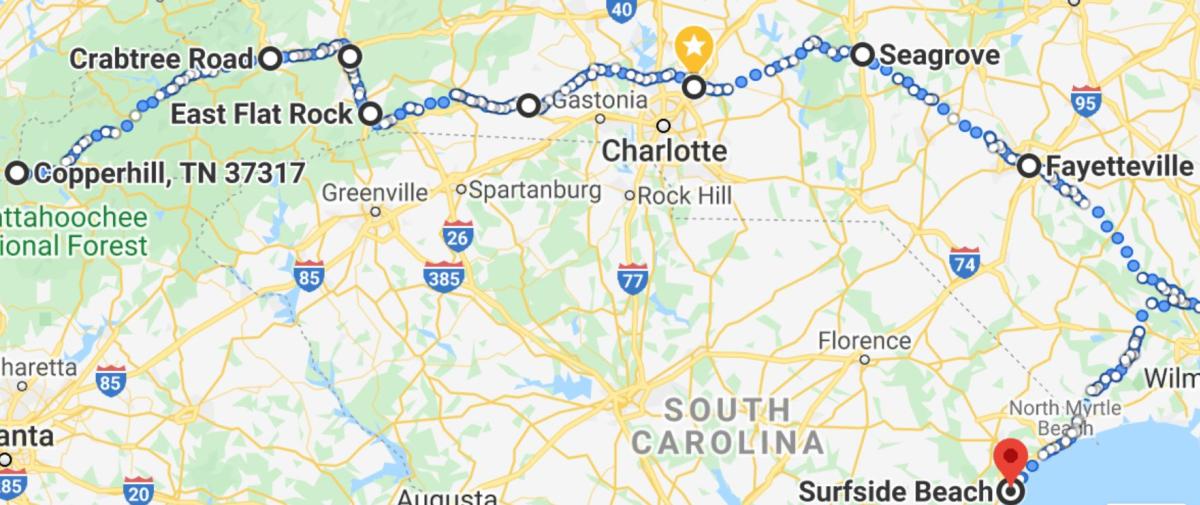 His goal is to raise $50,000 for CAN and their autism awareness efforts. Follow Richard and Slappy during the last few days of his ruck run on CAN's Facebook page and participate in some at-home workouts.
Richard became inspired to help CAN through his experiences as an early childhood education substitute teacher and the parent of an exceptional child adopted from China. Throughout his life, he has experienced the difficulties that families with autistic loved ones endure and strives to build a better future through awareness. He hopes this effort will further bolster the community infrastructure available to individuals and families of loved ones with autism.
To welcome Richard in Surfside Beach at the end of his incredible run, CAN and the Myrtle Beach Chamber of Commerce and CVB are hosting an event with food, a bounce house and a local DJ from 3:00 - 5:00 pm on Wednesday, May 26 at the South State Bank. Join us in Surfside Beach to welcome Richard to town and help celebrate his amazing accomplishment!
On Thursday, May 27th at 1:00 pm, Richard will be awarded the key to the city of Surfside Beach by the mayor, and May 26th will become "Richard Sexton Day" the patio of the Sundown Restaurant.
For more information, please visit our Autism-Friendly Vacation Resources.