There's no better place to ring in a brand-new year than Myrtle Beach and the gorgeous Grand Strand! Fireworks light up the night sky, there are parties galore, food to be eaten and lots to celebrate as we welcome in 2022. Check out a few of our favorite ways to celebrate New Year's Eve in Myrtle Beach right here!
Fireworks
Catch a dazzling fireworks show this New Year's Eve at three different locations!
Midnight at The Market Common
7 p.m. at Barefoot Landing
8 p.m. at Broadway at the Beach

Where to Eat
Many of our local Myrtle Beach restaurants amp up their cuisine to celebrate the New Year and offer special menus. Call ahead for reservations! Prices may not include taxes or gratuity.  
719 North Beach Blvd., North Myrtle Beach, SC
21 Main at North Beach Plantation is offering a four-course New Year's Eve special for $125/person. Tables reserved after 8 p.m. will have them for the rest of the evening.
5101 N. Kings Hwy., Myrtle Beach, SC
Aspen Grille is one of the top-rated fine dining restaurants in Myrtle Beach. They're offering a four-course dinner for $129/person on New Year's Eve.
1912 Hwy. 17 S., North Myrtle Beach, SC
Bar 19 Twelve in North Myrtle Beach is offering a four-course prix fixe menu for $75/person.
5223 N. Kings Hwy., Myrtle Beach, SC
Ciao will serve a four-course dinner this New Year's Eve for $99.95/person.
421 Main St., North Myrtle Beach, SC
Flynn's Irish Tavern is offering a special menu with features like Irish Egg Rolls, Flynn's Famous Grouper and Lobster and Filet.
501 Hwy. 17 N., North Myrtle Beach, SC
SeaBlue Restaurant and Wine Bar will offer a three-course menu for $129/person plus tax and gratuity.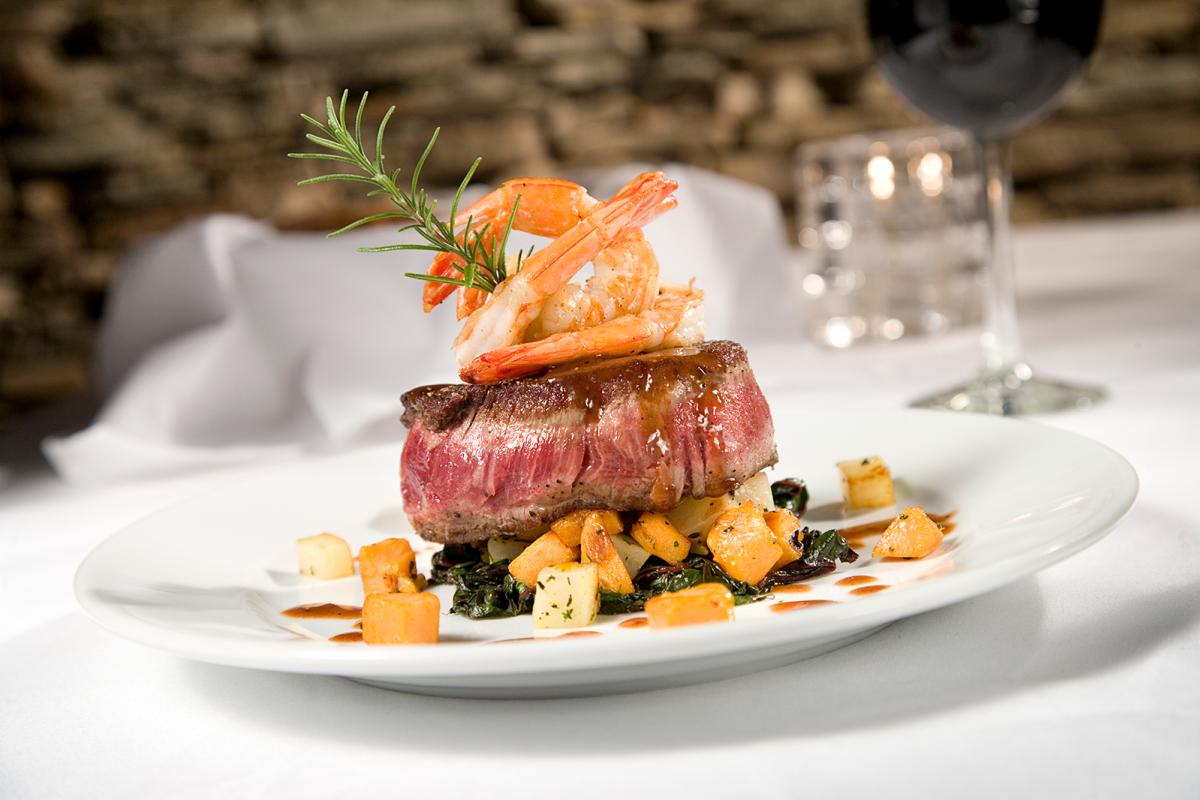 New Year's Eve Parties
A Southern Times Square – New Year's Eve Celebration
The Market Common proudly hosts this exciting family-friendly annual event! Beginning at 9 p.m. they'll host a beer and wine garden, live music featuring Painted Man, food vendors, fun activities for your kids, a photo booth and lots more. Get ready for the official New Year's Eve countdown and our very own ball drop at A Southern Times Square followed by fireworks. Grab your tickets at the Management Office from Monday through Friday 8 a.m. to 6 p.m. or during the day of the event on Howard Avenue from 6 p.m. to 11:45 p.m.
LuLu's Noon Year's Eve
4954 Hwy. 17 S., North Myrtle Beach, SC
This Barefoot Landing favorite is hosting a kid-friendly Noon Year's Eve Party from 10 a.m. to 2 p.m. Friday, December 31, 2021. Gear up for lots of family activities, a ball drop and kid-safe fireworks.
The Paul Grimshaw Band will play at this year's New Year's Eve Party at Margaritaville beginning at 9 p.m. Stilt Walkers, party favors and a margarita shooter at midnight are all included with the event. Admission is $10/person ages 13 and up or show your purchase of retail apparel. 
9588 N. Kings Hwy., Myrtle Beach, SC
Each New Year's Eve Comedy Cabana in Myrtle Beach has a hilarious lineup ready to help you laugh into the next year. This year's comedians include Vince Morris, Daniel Butler and Cooter Douglas. Tickets include reserved seating, photo of the comic, party favors and a gift certificate for another show. Showtimes are at 7 p.m. and 10 p.m. December 31, 2021. The 10 p.m. show includes a champagne toast.
Hard Rock Café New Year's Bash
Hard Rock Café will host its annual New Year's Bash where everyone is a VIP! The party begins at 7 p.m. December 31, 2021 with live music from Whiskey Neat. Tickets are $200/person or $350/couple and include a four-course meal, specialty drinks and a bottle of Prosecco per couple. The menu includes options like NY Strip Steak "Oscar Style," Gouda Stuffed Chicken Breast and Mahi-Mahi with lemon butter tri bell pepper sauce. Tables are assigned prior to your arrival but the option to switch to sit with family or friends will be available if proper social distancing permits.
Holidays at the Hammock – New Year's Eve Party
4924 Hwy. 17 S., North Myrtle Beach, SC
Crooked Hammock Brewery in North Myrtle Beach is sending off 2021 with a "beer-y" fun New Year's Eve Party. The party starts at 8 p.m. December 31 and is $99/person or $50 for designated drivers. The party includes an open bar with tasty house made brews, wine and spirits, a buffet, live music and much more. Stick around to watch the Keg Drop at midnight while snow falls to the ground!
1210 N. Ocean Blvd., Myrtle Beach, SC
Join RipTydz for a New Year's Eve Bash as you watch the waves crash to shore from its oceanfront rooftop bar. They're hosting an open bar for $65/person or a buffet combo for $110/person with live music on the roof and DJ Johnny on the oceanfront patio. The fun starts at 8 p.m. and includes firebreathers and dancers, a photo booth, caricature artists and so much more. Walk ins are welcome but it's strongly encouraged to buy tickets in advance.
1110 Celebrity Circle, Myrtle Beach, SC
Ripley's Aquarium in Myrtle Beach is making the New Year something to "Shell-ebrate" during their Noon Year's Day Party held from 11 a.m. to 1 p.m. Saturday, January 1, 2022. Tickets include a Live DJ, arts and crafts, a penguin parade, admission to the aquarium and an exciting mermaid show. Tickets are $36.99/adult; $24.99/child ages 6 to 11 and $12.99/child ages 3 to 5.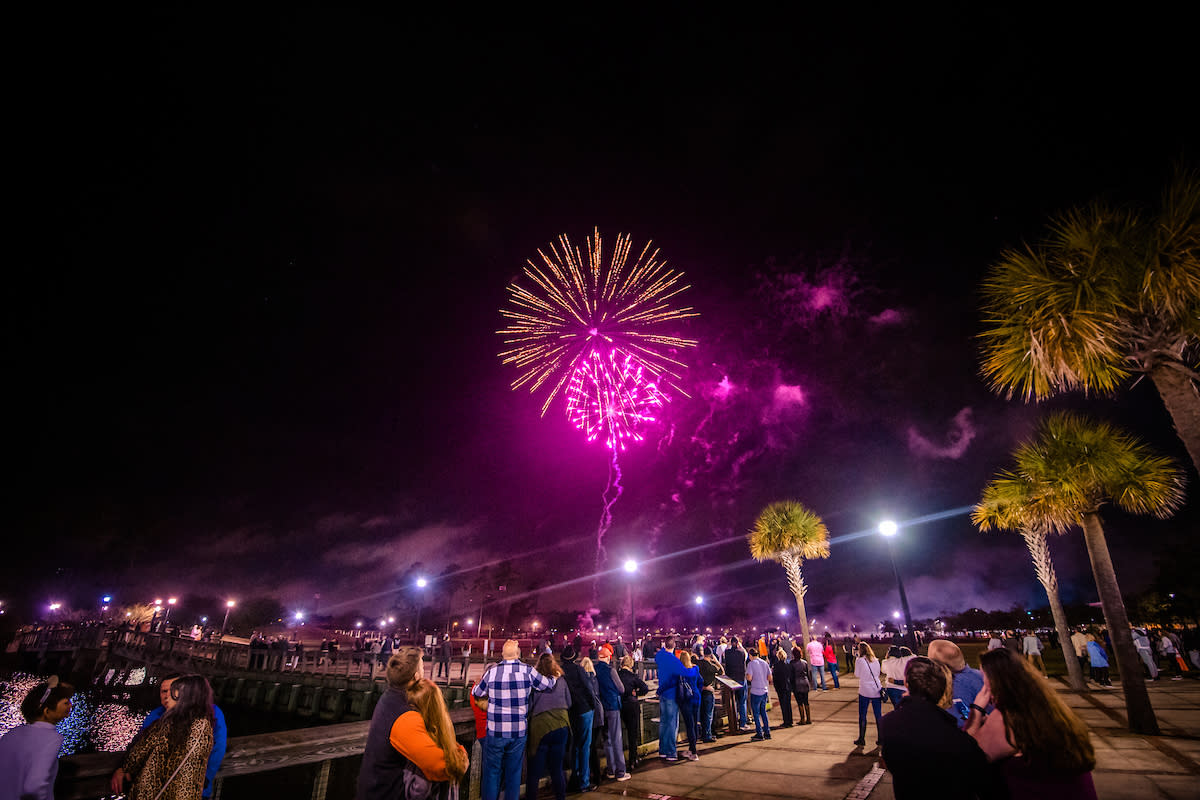 Want to spend your New Year's Eve in Myrtle Beach? Many area resorts and hotels have New Year's Eve specials including parties, delicious dinners, midnight champagne toasts and more!