A trip to the Myrtle Beach area can be fun and relaxing, but a visit to the beach has even more benefits. Here are a few ways escaping to the beach is good for you according to science:
1. Vacations and being on the sand are soothing and can help reduce stress.
Researchers have found that just touching sand can cause you to relax and it's easy to find along the Myrtle Beach area's 60-miles of pristine coastline. The area's beautiful beaches provide plenty of room to social distance while dipping your toes in the sand, listening to the sounds of waves crashing and destressing from the hustle and bustle of everyday life. It's here in Myrtle Beach you will find serene experiences that are needed now more than ever.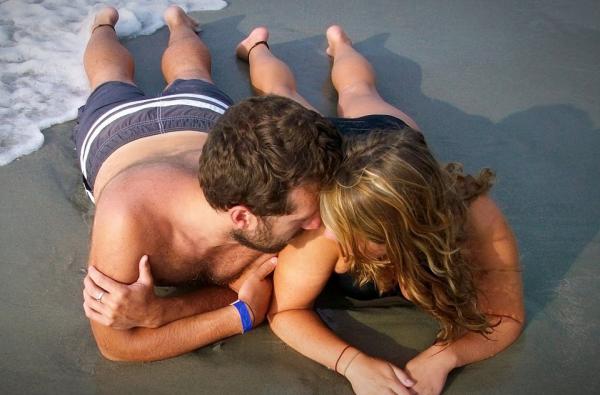 2. A change of scenery is good for your mental health. 
Many have spent the past several months staying close to home but changing your scenery can provide many health benefits. From climbing through the trees at Radical Ropes Adventure Park to dropping a fishing line off of 2nd Avenue Pier at sunset, there are plenty of ways to boost your mental health in the Myrtle Beach area.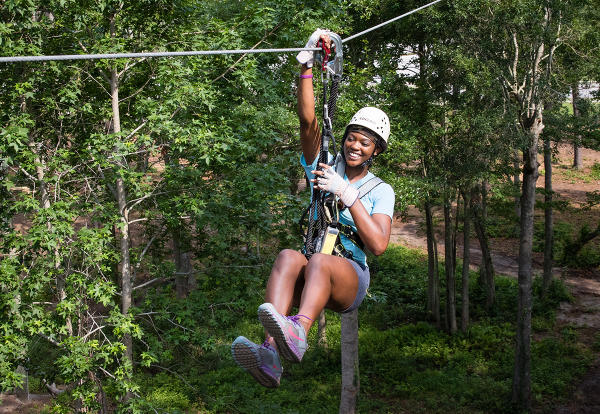 3. Sunshine boosts your Vitamin D. 
With more than 210 days oof sun, Myrtle Beach is the ideal vacation getaway for those looking to escape dropping temperatures and experience sunshine around every corner. Whether you are shopping outdoors at Market Common, grabbing a bite to eat at one of Myrtle Beach's outdoor dining restaurants or having lunch with family at your beachfront rental, the opportunities for a healthy dose of Vitamin D are limitless.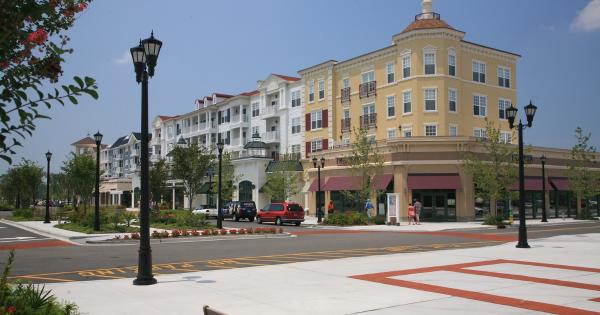 4. Ocean air is good for the soul.
Smelling the ocean air can contribute to a relaxed state and boost your mood. Discover relaxation on the water during one of Myrtle Beach's dolphin tours where you can get close to natural feeding areas of the Atlantic Bottlenose dolphin. Or spend the day lounging on the beach walking along the Boardwalk taking in the ocean breeze, soaking up the good vibes and creating memories that will last a lifetime.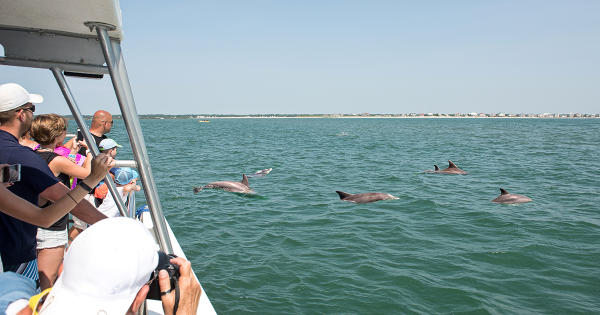 5. New, unique experiences can improve your mood.
Incorporating new experiences into your daily life can add to your happiness. There are endless ways to try something new along the Grand Strand safely. Looking to add educational experiences to your vacation? Spend the day bird watching at Huntington State Park before heading to the park's nearby beach or visiting sensory-friendly animal sanctuaries and exhibits at Ripley's Aquarium of Myrtle Beach.