I am writing this first blog in the middle of a snowstorm in Quebec, Canada!
I'm thinking of spring, at the end of April, beginning of May, when I can get my golf clubs out of the basement and can explore the beautiful golf courses of Quebec. But I wonder: why wait until May before practicing my favorite sport outdoors when the golf capital of the world is not far away? With over 90 championship courses within a 100-kilometer radius, Myrtle Beach, South Carolina is of course the ultimate destination!
Many Canadians, including Quebecers, know and have visited Myrtle Beach in the past. But with the pandemic that has been raging for two years, the border with the United States, which has been closed for a while, and the travel restrictions requested by our governments, many are reluctant to leave or plan their next golf trip.
Let me reassure you. I spent last January in Myrtle Beach. Yes, COVID-19 is present there too, there are new cases daily, as in Quebec and Canada. During my stay, in addition to being vaccinated three times, I acted as I would have done in Quebec, by respecting health rules, by wearing a mask in public places, by washing my hands regularly and respecting social distancing. I did not catch the virus and felt completely safe in Myrtle Beach. There are posters announcing the rules on the entrance doors of all public places and stations for washing your hands when entering and leaving these places. Everything is very safe, and they wait impatiently for visitors, with their charm and their legendary southern hospitality!
Well, enough about COVID……you will agree!
Back to golf! Did you know that all golf courses in Myrtle Beach are open 365 days a year? In my opinion, the best seasons for golf are spring (March/April/May) and fall (September/October/November). You can still play very well in December and January (which I have done several times) and of course in the summer.
Spring in Myrtle Beach is spectacular. The weather is perfect, much like our Canadian summers, but it comes a few months earlier, with average temperatures ranging from 20 to 28 degrees Celsius from March to May. It's the time of year when nature comes back to life when flowers bloom. There is a mixture of smells of freshly cut grass, salty air from the Atlantic Ocean and the majestic pine trees lining the golf course fairways. Summer (June/July/August) is the busiest time, many families come to enjoy the 100 kilometers of pristine beach.
Spring is therefore an advantage because you and your golf partners will be in a less crowded, quiet environment, perfect for practicing your favorite sport.
Spring is also the time of the year when you will find advantageous rates for accommodation, whether in a motel, a condo tower with a view of the ocean (my favorite choice…) or a house if you are in group or family. You will always find a clean and safe place to stay. Several golf packages on championship courses are also available at affordable prices. These include accommodation, golf and cart. Many offer breakfasts, snacks, and cold beverages during your round and some even offer Canadians additional discounts to compensate for the exchange rate.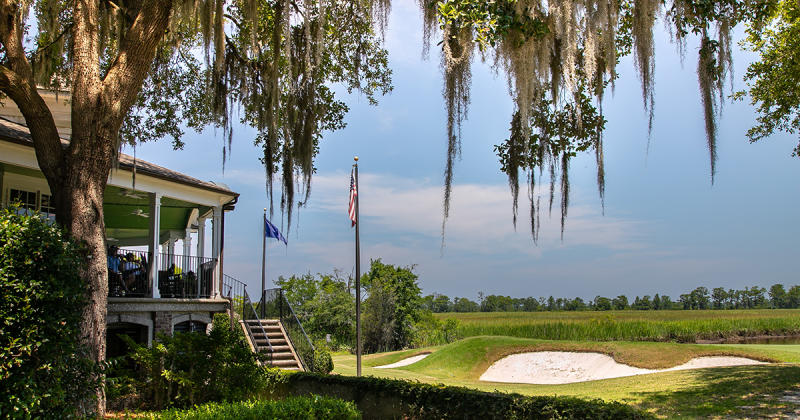 Although you can do the trip by plane, I personally prefer to do it by car. I've been doing it for 30 years. I like to get in my car, in the snow and the cold weather and as I continue the 1600 kilometers towards the south (from Montreal), I see the snow slowly disappearing and the temperature warming up. It's a nice feeling that makes me dream of my first tee shot or my first walk on the beach!
But Myrtle Beach is not just a golf destination, far from it. Several recreational activities are available. Whether it's shopping, nautical activities, sea fishing, the amusement park with its SkyWheel, the 2-kilometre boardwalk, fifty-giant mini-putts, variety shows, historical museums, professional baseball, or festivals, you will easily find something to entertain you with family or friends.
For those who like to enjoy tasty food, there are nearly 1800 restaurants in the Myrtle Beach area to satisfy you. There is something for every taste! Whether it is for breakfasts, buffets, seafood, steaks, Italian dishes, burgers or pizzas, all restaurants are open and ready to serve you with a warm welcome.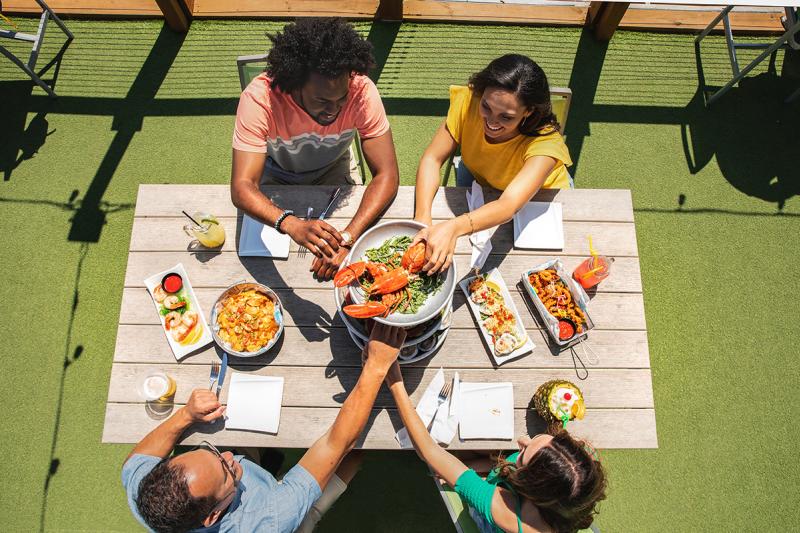 I hope I got you dreaming a little on this winter day and that you will consider a visit to Myrtle Beach for your next golf trip or just to relax on the beach and enjoy all that Myrtle Beach has to offer. You won't be disappointed, trust me. I have always had great experiences and unforgettable memories from my visits to Myrtle Beach, which has always welcomed me with open arms and open hearts, as they do so well. I am getting ready to hit the road soon, to see the snow gradually disappear, feel the mildness of early spring and dream of my first round of golf!
FORE!