A great family past time... puzzles. Visit Myrtle Beach has created some fun Myrtle Beach puzzles that will help pass the time while dreaming of your next Myrtle Beach vacation.
From Ripley's Aquarium's Penguin Mania to Sending Some Sunshine Your Way we thought these might inspire a bit of friendly competition... so feel free to share your fastest times and be sure to tag us at #mymyrtlebeach and #VisitMyrtleBeachPuzzleChallenge.
Click here or below to get started!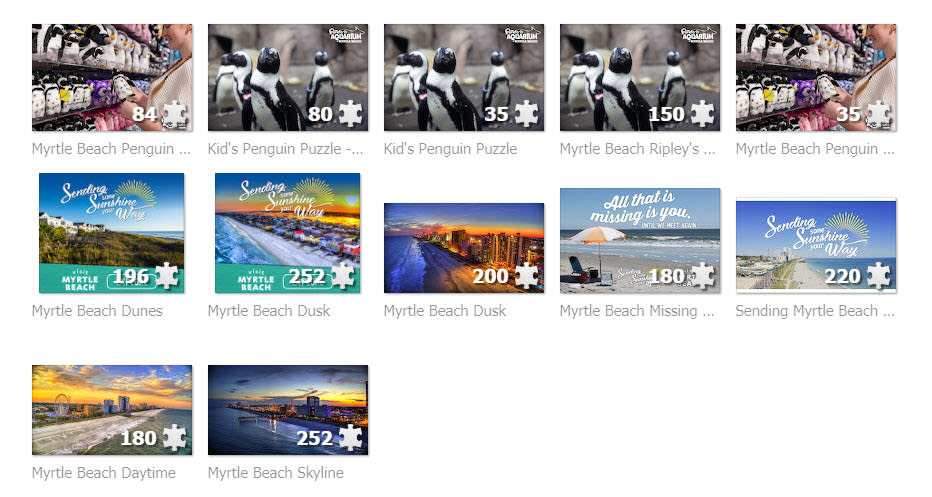 .