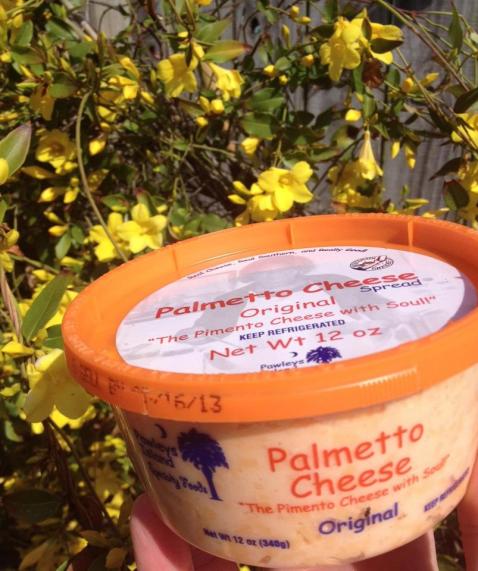 As lunch nears and stomachs rumble, our minds are inevitably drawn to food. And if you live in South Carolina and blessed with a proximity to Coastal Carolina Cuisine, sometimes that food is pimento cheese. Whether spread on a sandwich or dipped on a chip, pimento cheese is a Southern favorite that never disappoints. We personally like ours with a little jalapeño pepper and from the locally-owned company Palmetto Cheese.

Palmetto Cheese is based in Pawleys Island, South Carolina, about twenty miles south of central Myrtle Beach, and (rightfully) touts their cheese as "pimento cheese with soul." For those of you not familiar with this Southern snack, you can check out their website for more information, including what you'll find in their pimento cheese, serving suggestions and more. For those of you who ARE familiar with Palmetto Cheese, you'll be happy to hear they're up for an award in popular magazine publication Garden & Gun.

We hope Palmetto Cheese fans everywhere will take five minutes to check out http://gardenandgun.com/southern-food-bracket, vote for Palmetto Cheese (currently in a bracket with Frito's) and help secure their much-deserved placement as a favorite Southern snack brand. And hurry, because voting closes Friday, March 22 at noon!