Today we are visiting the Seafood Capital of South Carolina! Any guesses as to where that is? That's right - we are in Murrells Inlet, South Carolina, only 13 miles south of the heart of Myrtle Beach! This historic fishing town is both quaint and swanky at the same time, with live music on the MarshWalk almost every night.
The MarshWalk is a half-mile long boardwalk that spans along the marsh and home to eight unique establishments that serve up the best of coastal cuisine, a staple of the Myrtle Beach area. You will find iconic restaurants like Drunken Jack's, Dead Dog Saloon, Wicked Tuna, and Mojo's along this trail of seafood eateries. Read about all the MarshWalk restaurants in this blog post. There is really nothing like it!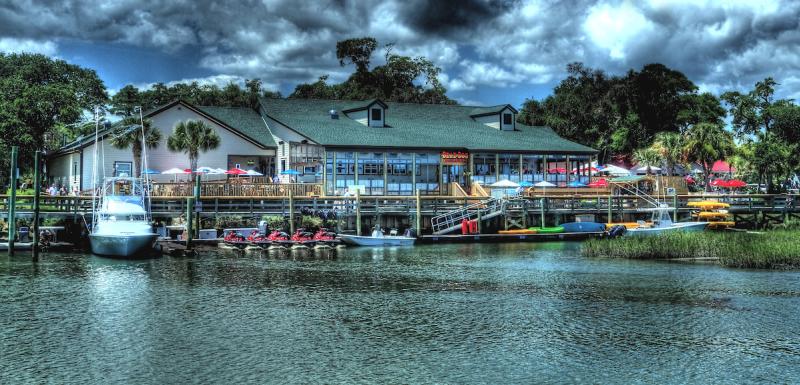 Since Murrells Inlet is located, well, on an inlet, the water is calm and wave-free making it the perfect location for fishing and watersports, such as kayaking and stand up paddleboarding. Visit Express Watersports where you can rent paddleboards, kayaks, jet skis and more or sign up for a guided tour. There are multiple fishing charters that leave from the Crazy Sister Marina, and other locations along the MarshWalk that feature both inshore and offshore fishing.
Blue Wave Adventures offers relaxing sunset cruises and dolphin tours. These cruises may be one of the best ways to see the inlet and the spectacular nature that resides in it.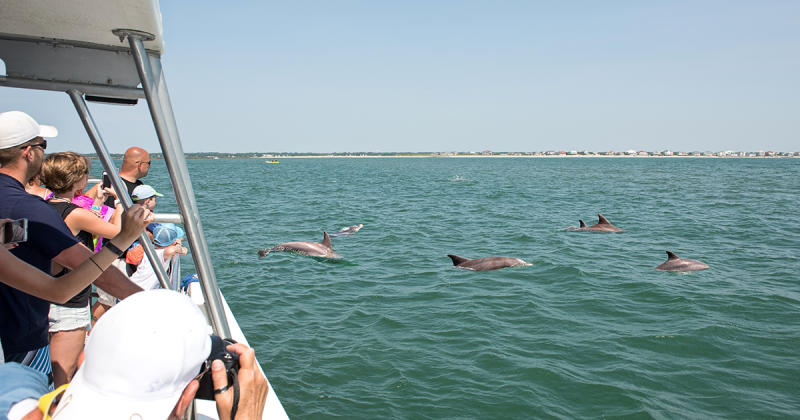 Grab a casual dinner at the Hot Fish Club, one of the oldest restaurants in the Grand Strand. History has it that this restaurant has been operating in some form since the 1700s. The Hot Fish Club is always ready for good times, cold drinks, and fresh seafood!
For more gorgeous scenery, visit Brookgreen Gardens, a vast sculpture garden that blends art, nature and history together. Archer and Anna Huntington founded Brookgreen in 1931 as a cultural center for the community and it is now home to more than 900 sculpture works strategically presented among the outdoor garden. Many of the sculptures were actually created by Anna Huntington and displayed as an ode to her dedication to the arts.
Brookgreen Gardens hosts an award winning event during the holidays called "Nights of a Thousand Candles", where the entire garden is lit with twinkle lights. It is truly a sight to behold that visitors and locals have been marveling over for years. For more information, visit our event calendar.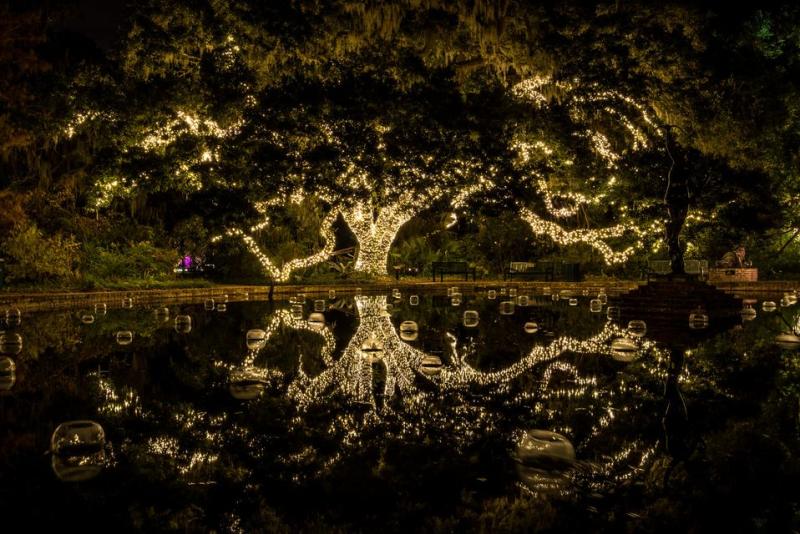 Near Brookgreen Gardens is the beautiful Huntington Beach State Park, the second state park in the Myrtle Beach area. Huntington Beach State Park spans 2500 acres of coastal land preserve, boasting some of the best bird watching in the area. Huntington Beach offers educational classes for all ages as well as a public beach access. Also located inside the state park is Atalaya Castle, the Moorish-style winter home of Archer and Anna Huntington. Atalaya Castle is open for tours during the week and the picture-perfect backdrop for your next photoshoot.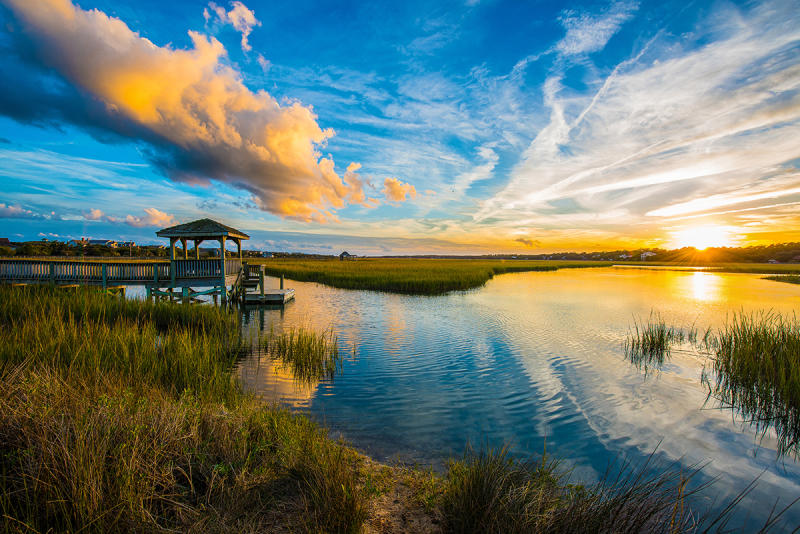 Murrells Inlet is the epitome of slow, Lowcountry living, with fresh seafood and live music galore, making this community a must-see while visiting the Grand Strand. Learn more about the other 14 communities across the Grand Strand, and plan your trip this fall with your Fall Vacation Guide.