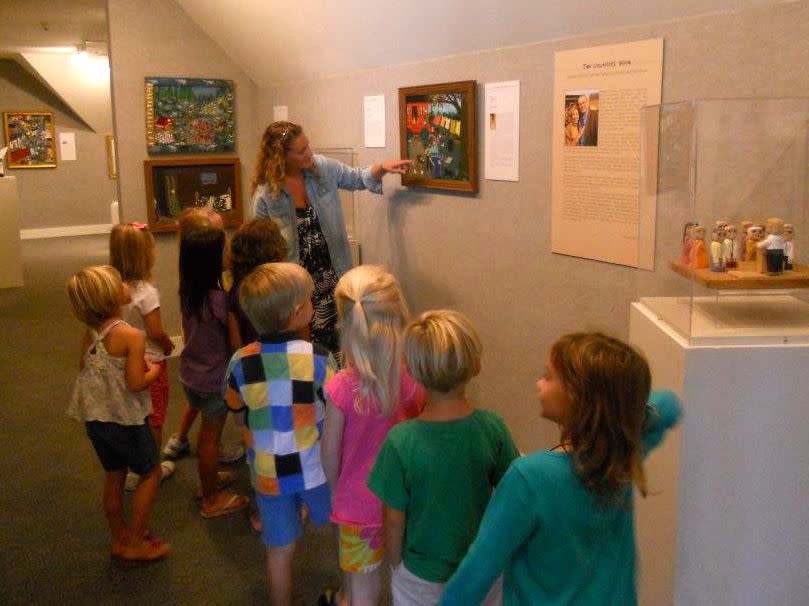 Editors note: This post was written by guest blogger Caroline Allan. 
On the south end of the City of Myrtle Beach, past the boardwalk, attractions and hotels, lies the Art Museum of Myrtle Beach. While most vacations involve sand, surf and sun, your next trip to Myrtle Beach should include a visit to this historic museum.
Once we arrived, the museum's friendly and knowledgeable staff greeted us and guided us to the current exhibit. After sifting through room after room of beautiful acrylic pieces, we were then given a sneak peek of the upcoming exhibit, "Fore! Images of Golf in Art." The wonderful museum curator gave us an insightful tour, telling us the story and history of each piece.
If you'd like to learn a little on your next trip - or encourage the kids to do so - the museum also offers educational programs for all ages, as well as a KidsArt Workshop for future artists. You can find more information at www.myrtlebeachartmuseum.org.