Runners flock from all over the country to participate in the Myrtle Beach Mini Marathon race weekend - and there's no surprise why! The surfing-themed half marathon is popular for many reasons. The course is scenic, flat and fast, the October weather in the Myrtle Beach area is as perfect as it gets, and all of the events take place in one of America's favorite beach destinations. (we might be a little biased!)
The Myrtle Beach Mini Marathon event weekend kicks off with the Coastal 5k and Doggie Dash will take place Saturday, October 16, at The Market Common, and the Myrtle Beach Mini Marathon begins on Sunday, October 17. The mini-marathon starting line is at 8th Avenue at the Boardwalk and finish line loops back around to the same location on the Boardwalk. The mini marathon begins at 7 am and features over five miles of oceanfront running. This year, the Myrtle Beach Mini Marathon will also feature a "Rucking Division" in which participants will wear weighted backpacks for the duration of either the 5k race or the mini marathon.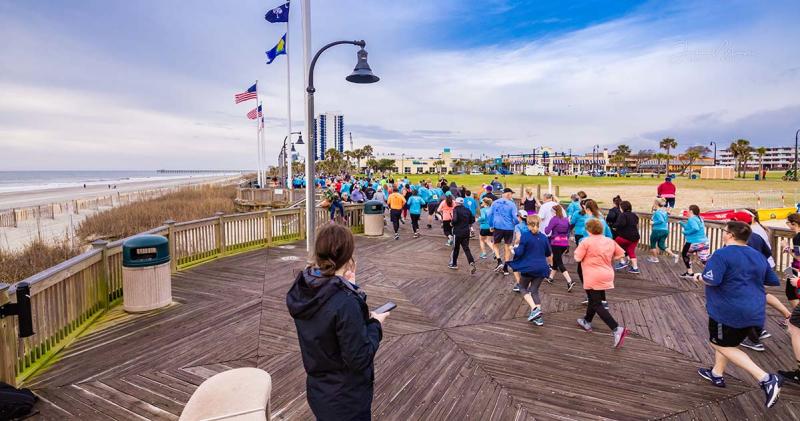 Following the race, participants can easily take a swim in the ocean or just enjoy the post-race party and beer garden at Plyler Park in downtown Myrtle Beach. While the beer garden is for race participants only, there will be live entertainment on stage at Plyler Park for all spectators. Each year the event is a blast, regardless of the level of activity you participate in! 
For more information and a detailed lineup of race weekend events, check out their website at www.runmyrtlebeach.com.