Understanding the impact of the travel industry is more important than ever!
I'm Julie and I have been fortunate to have worked in the travel industry for more than a decade, and I'm currently the Public Relations Manager for Visit Myrtle Beach. Tourism is an amazing industry! I get to promote 60-miles of beaches, great attractions, amazing restaurants, eco-tours, artistic and educational experiences, and so much more. I encourage people to come to Myrtle Beach to reconnect with loved ones and enjoy unique experiences. It's all happy stuff, and I feel so fortunate to be a part of it.
So, I just wanted to tell you a bit about tourism and the people who work in this dynamic industry. We often talk about tourism in terms of BIG numbers. For instance, in 2019, direct spending by travelers in the U.S. averaged $3.1 billion a day! This translates into 2.6 TRILLION dollars in total economic output. And here's another big number for you: travel supported 15.8 million jobs in 2019. Indeed, travel is the US's largest export.
And while those are important numbers, it is not all just about the big, bottom line. Travel professionals are also laser-focused on the local businesses run by their friends, family, and neighbors who provide goods and services for visiting tourists. Here, in such a big tourist destination, we all know hundreds of folks who work day in and day out in the hospitality industry. The income they earn is invested in their homes and families and in our community.
And beyond that, there's something else you should know about travel professionals—we believe in travel. We know that travel has a positive effect on people's mental and physical health and overall well-being. We are all travelers because we understand the enormous benefits of travel.
And maybe most importantly, travel and tourism professionals love the destinations where we choose to live. We love the destinations we represent, and we love to share them with other travelers.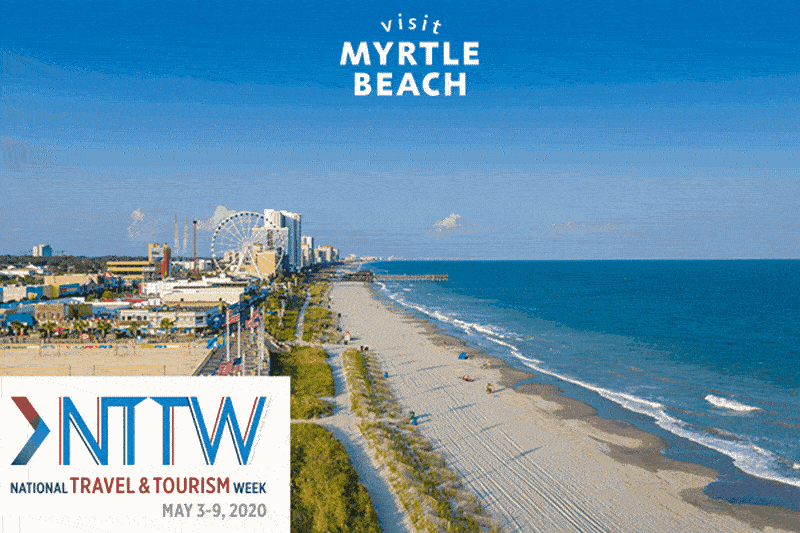 As we cautiously reopen in Myrtle Beach, we ask that you visit responsibly, practice social distancing and enjoy our clean, wide-open beaches safely when you're ready. With 60 miles of beautiful beaches, there is plenty of room to spread out. We will be ready for anyone seeking a new adventure and those who will be looking for opportunities to relax and find new places to strengthen connections with family and friends.
As we approach National Travel and Tourism Week, May 3-9, we honor the spirit of travel in recognition of the industry's strength, selflessness, and resiliency. As we socially distance, we can still stay connected, unified, and supportive of each other from afar, rallying around the #SpiritOfTravel. When times are uncertain, the only certainty is that the spirit of travel will not be shattered. The spirit of travel is what brings joy and memorable experiences to millions, year over year.
The travel and tourism industry will be integral to our nation's recovery—for the economy and American jobs. And it's the spirit of travel that will heal our country's morale.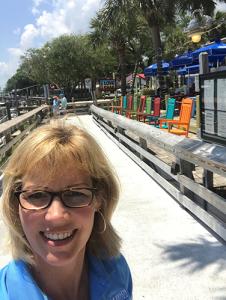 I'm Julie, and I am a tourism professional. I am tourism strong and I am Myrtle Beach Strong. We'll all get through this together, and we'll recover together. We'll see you soon, in Myrtle Beach!